Thermal Camera for Smartphone
MobIR 2 series is a new generation of infrared thermal imager for smartphone launched by Guide sensmart. Built-in the world's first autofocus WLP infrared module, with higher resolution and performance comparable to professional thermal imaging cameras. This product allows you to see things that you can't see with the naked eye , It can realize real-time temperature measurement, night vision, photography, video and other functions through the mobile phone APP. It is an all-round partner for your daily work, home life and adventure travel.
256×192IR resolution
3.2mmFocus
56°FOV
AutofocusFocus method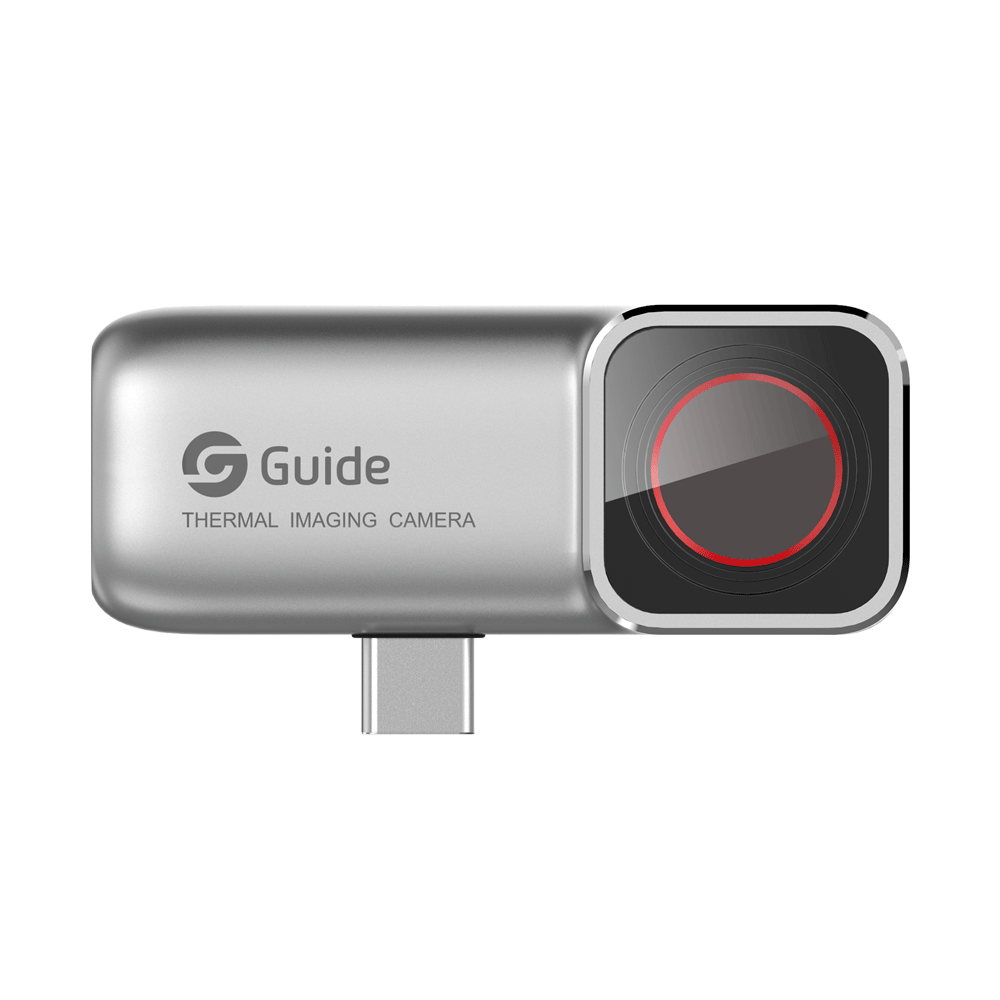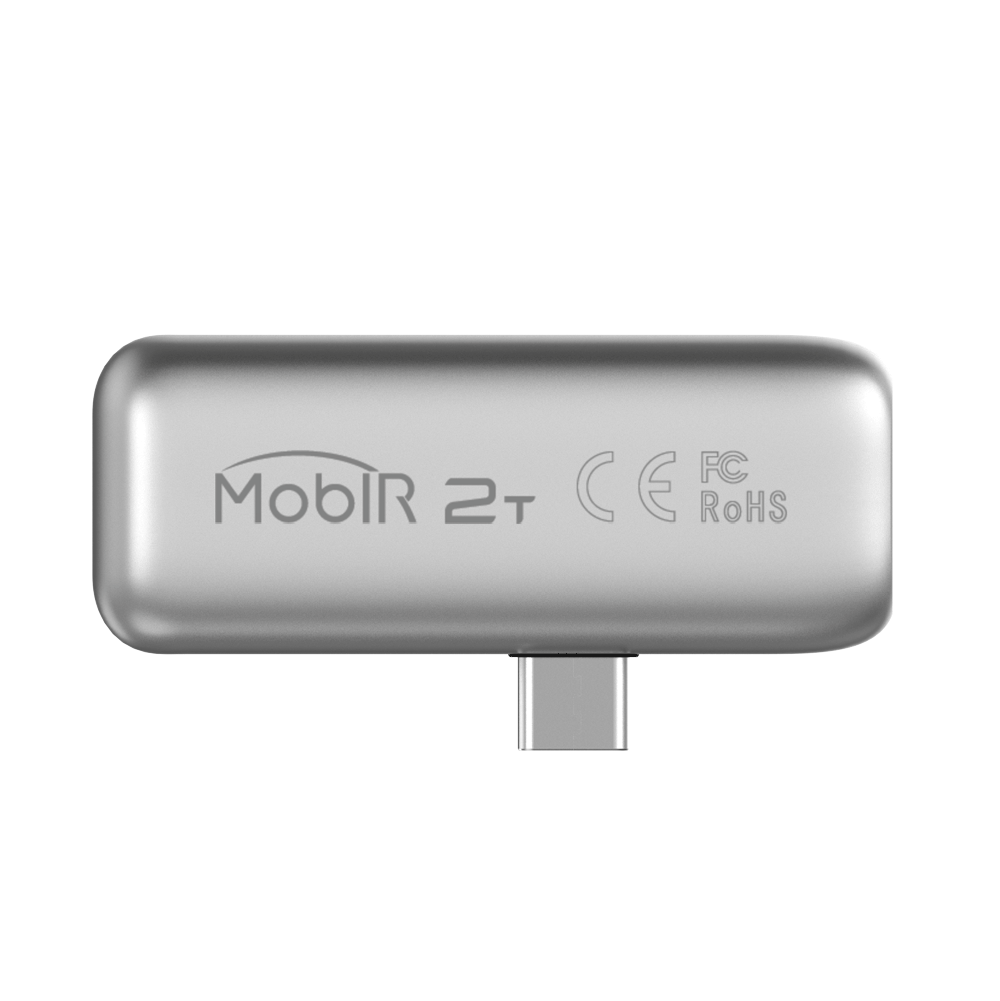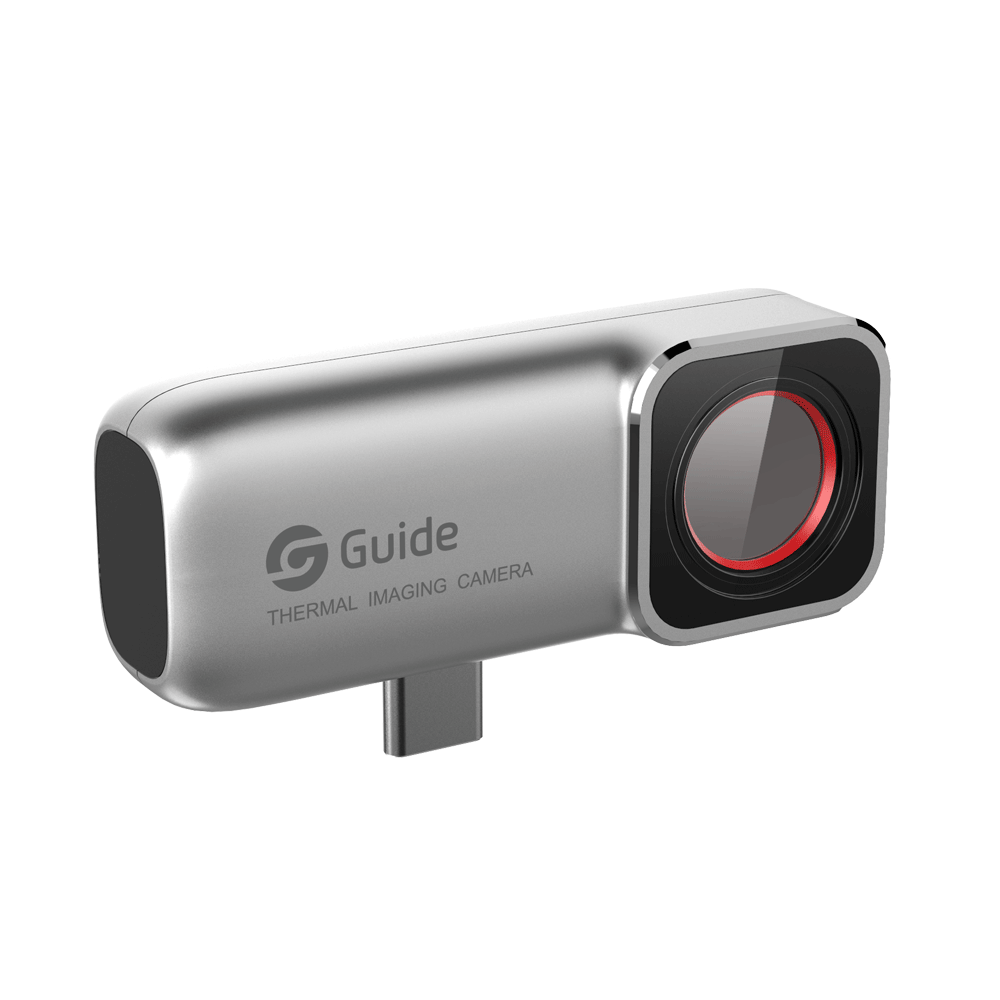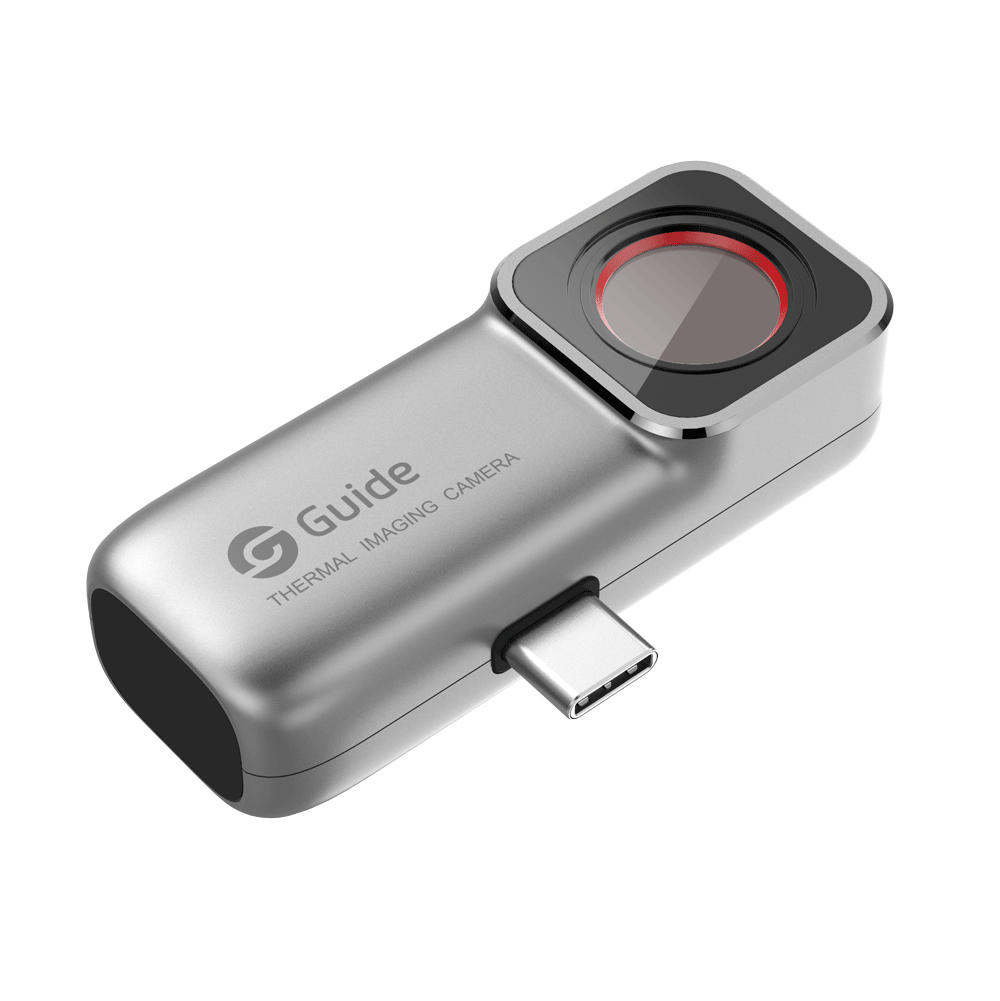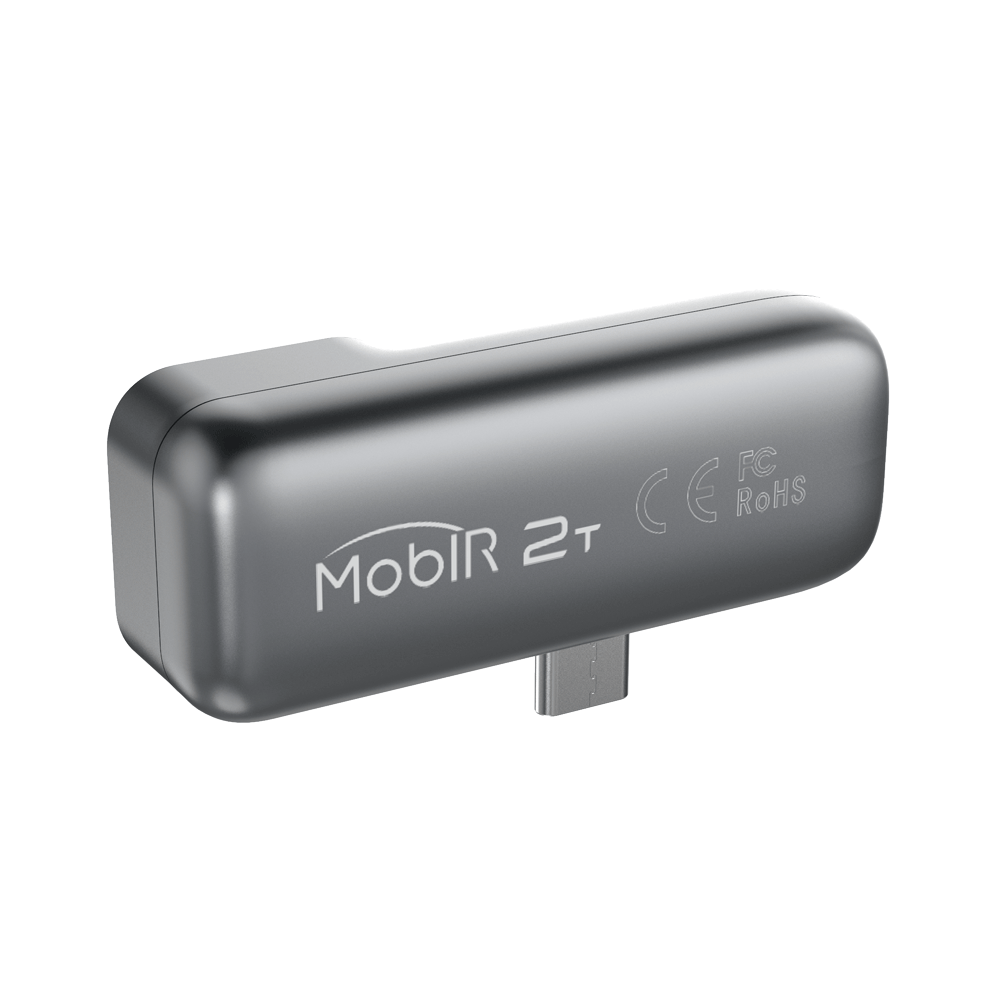 The World's First AutoFocus Thermal Imager for Smartphone
​Versatile Thermal Camera for Smartphone
•100-meter night vision - It helps you clearly identify people and animals hundreds of meters away in the darkness field
•Autofocus - Clearly no matter near or far
•Plug and play - Battery-free design, Easy to use
•±2℃ Conventional temperature measurement accuracy, comparable to professional testing tools.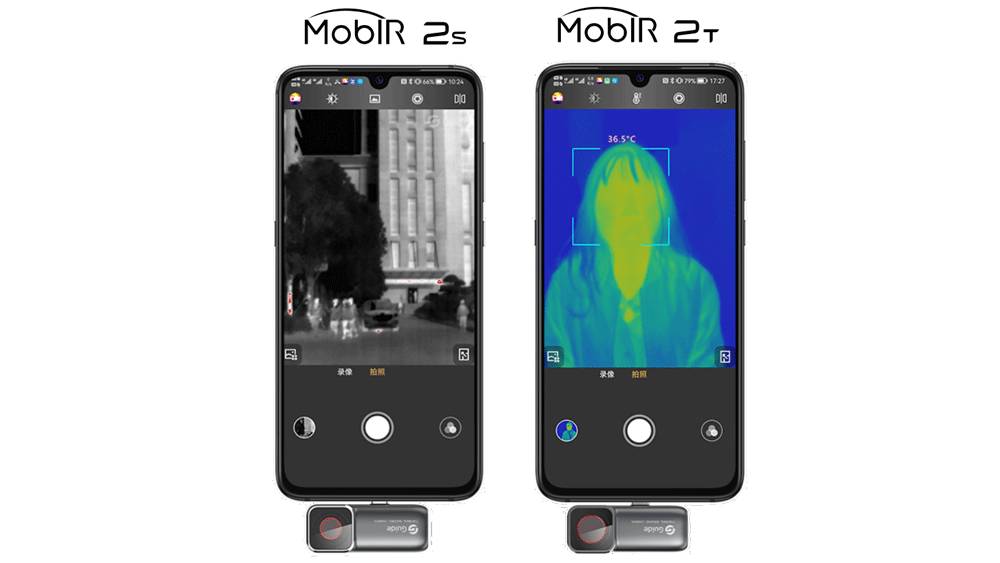 The World's First Autofocus,Infrared Thermal Camera for Smartphone
MobIR 2 built-in world's first autofocus WLP infrared module. Whether the subject is static or moving, you can automatically focus on it by touching the screen to quickly produce clear thermal images.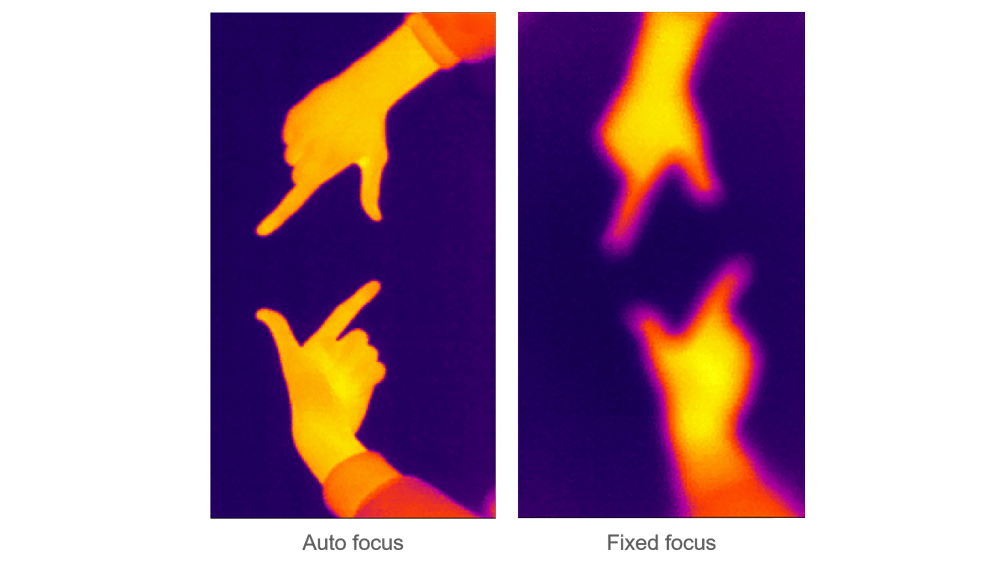 Resolution 256×192,Rich and Clear Details
256×192@12μm indigenously developed WLP encapsulated infrared detector, 49,152 temperature points are presented with cutting-edge technology, high-definition thermal imaging, 4x upgrade.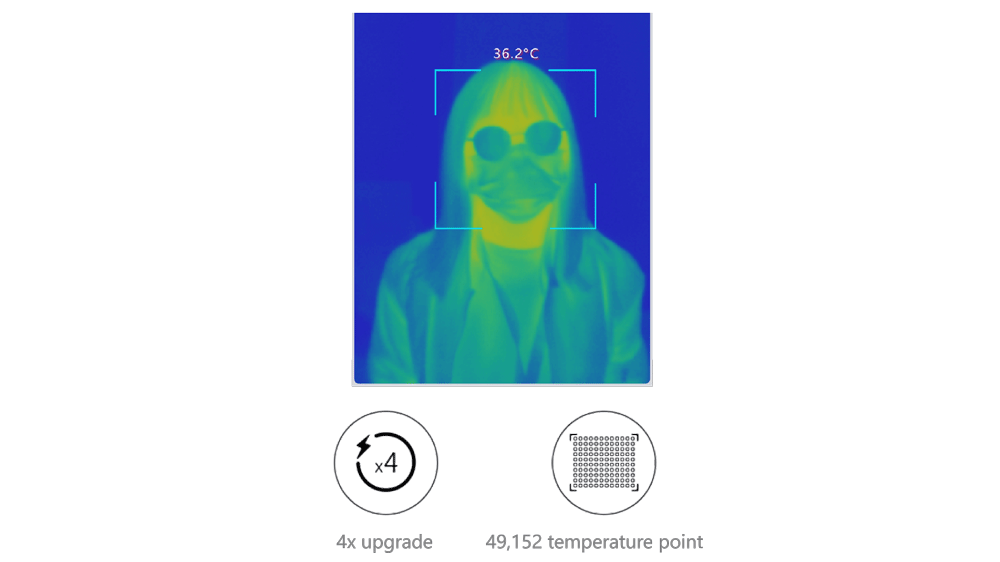 Durable, powered by your smartphone
•Battery-free design, Plug and play,Easy to use
•Low power consumption, Continue working more than 3hrs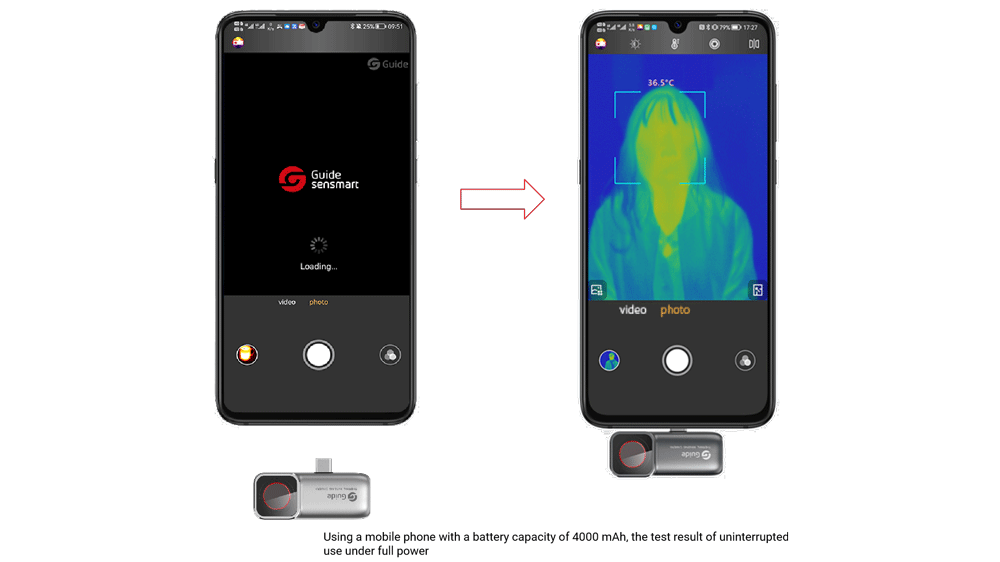 Switching Multiple Scenarios By One Button
MobIR APP supports three modes, which can be easily switched without hassle.
•Conventional temperature measurement——Industrial-class temperature measurement accuracy of ±2°C with a wide range of -20–+ 150°C
•Human temperature measurement——Screening the body temperature of many people at the same time with accuracy of ±0.5°C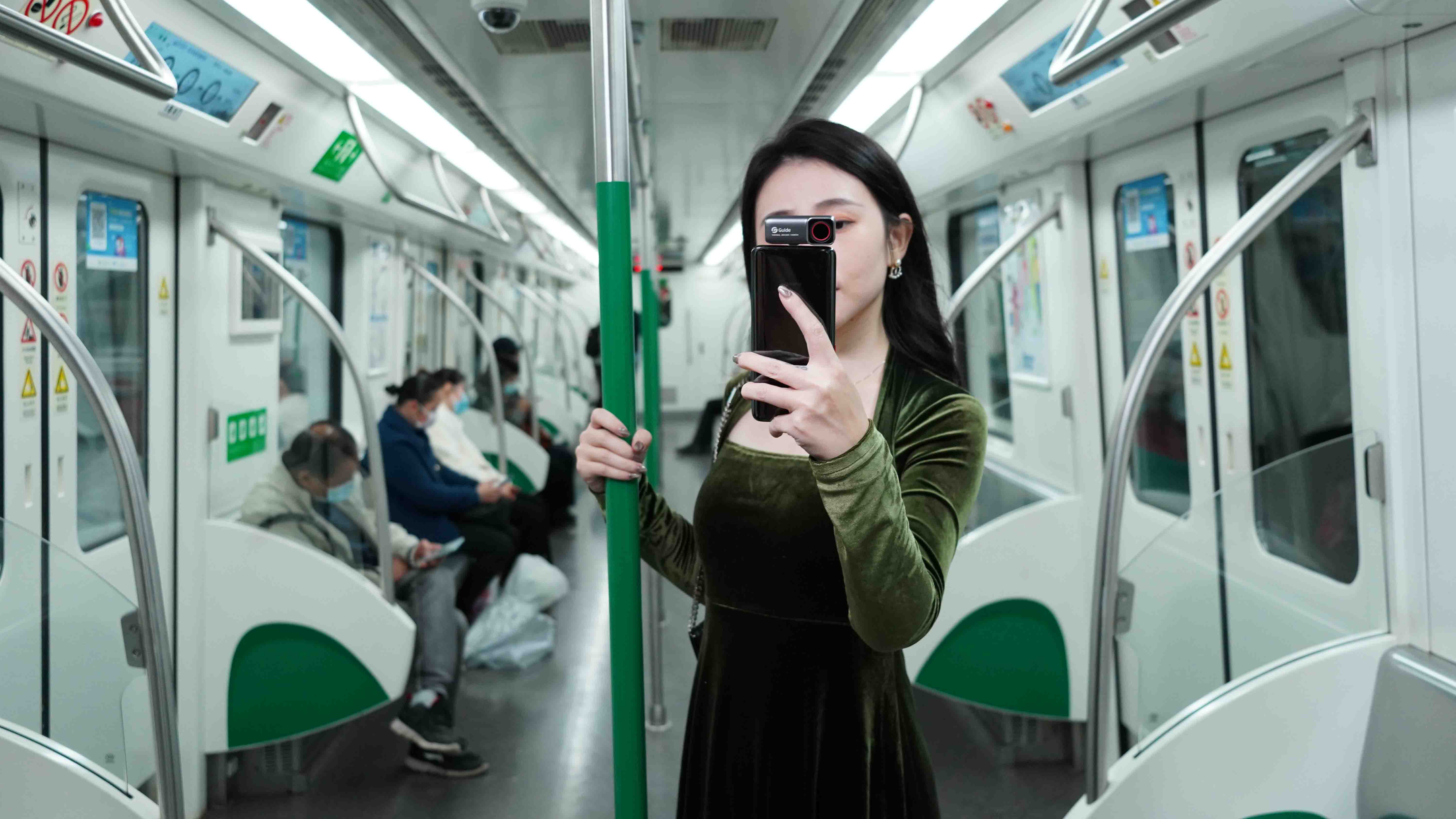 ±2°C Accuracy, Comparable to Industrial-Class Testing tools
Industrial-class accuracy of ±2°C for temperature measurement, up to 3 spots, 1 line and 2 areas of subjects to be analyzed simultaneously; newly upgraded APP view for conventional temperature measurement, which shows temperature of subjects more intuitively without interference with each other.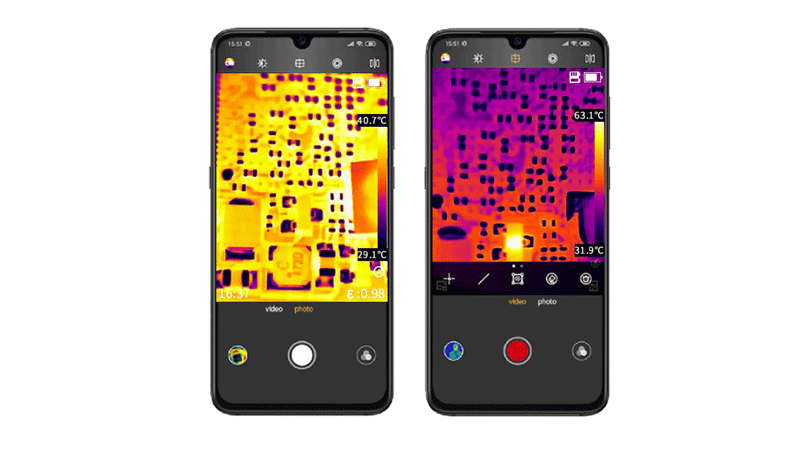 Efficient and Safe Temperature Measurement of Different People at the Same Time
MobIR 2 has an accuracy of ±0.5°C and an effective distance of 0.5–2.5 meters for human temperature measurement and supports simultaneous human temperature screening for multiple people in various scenarios.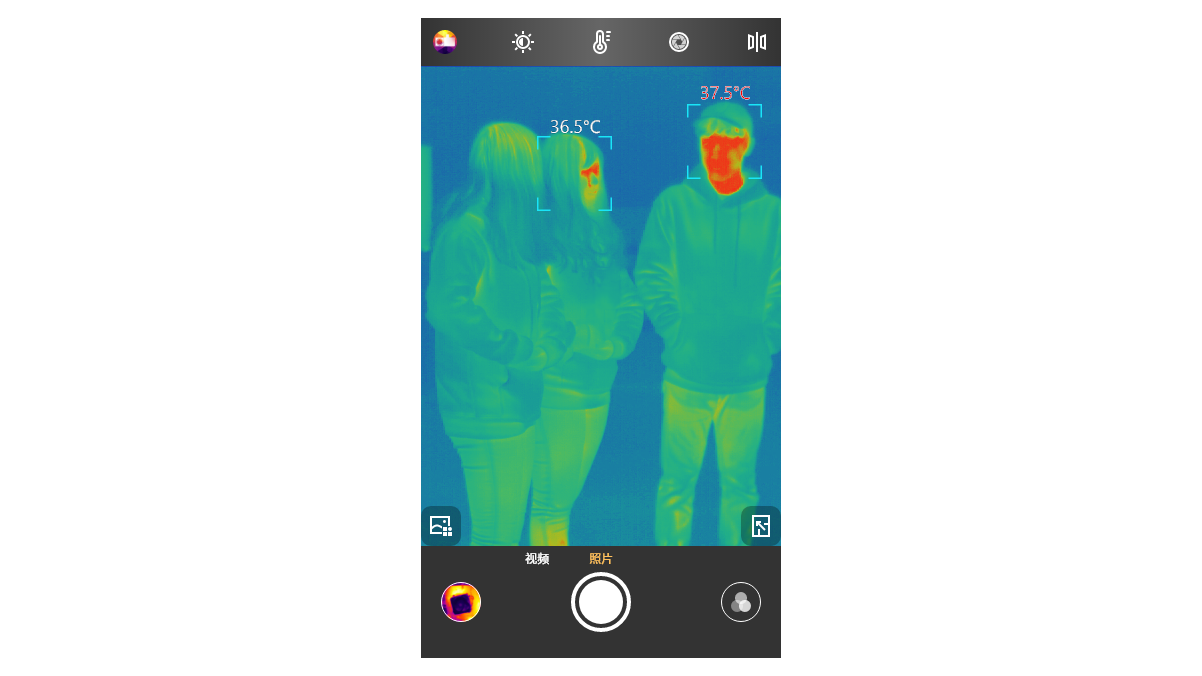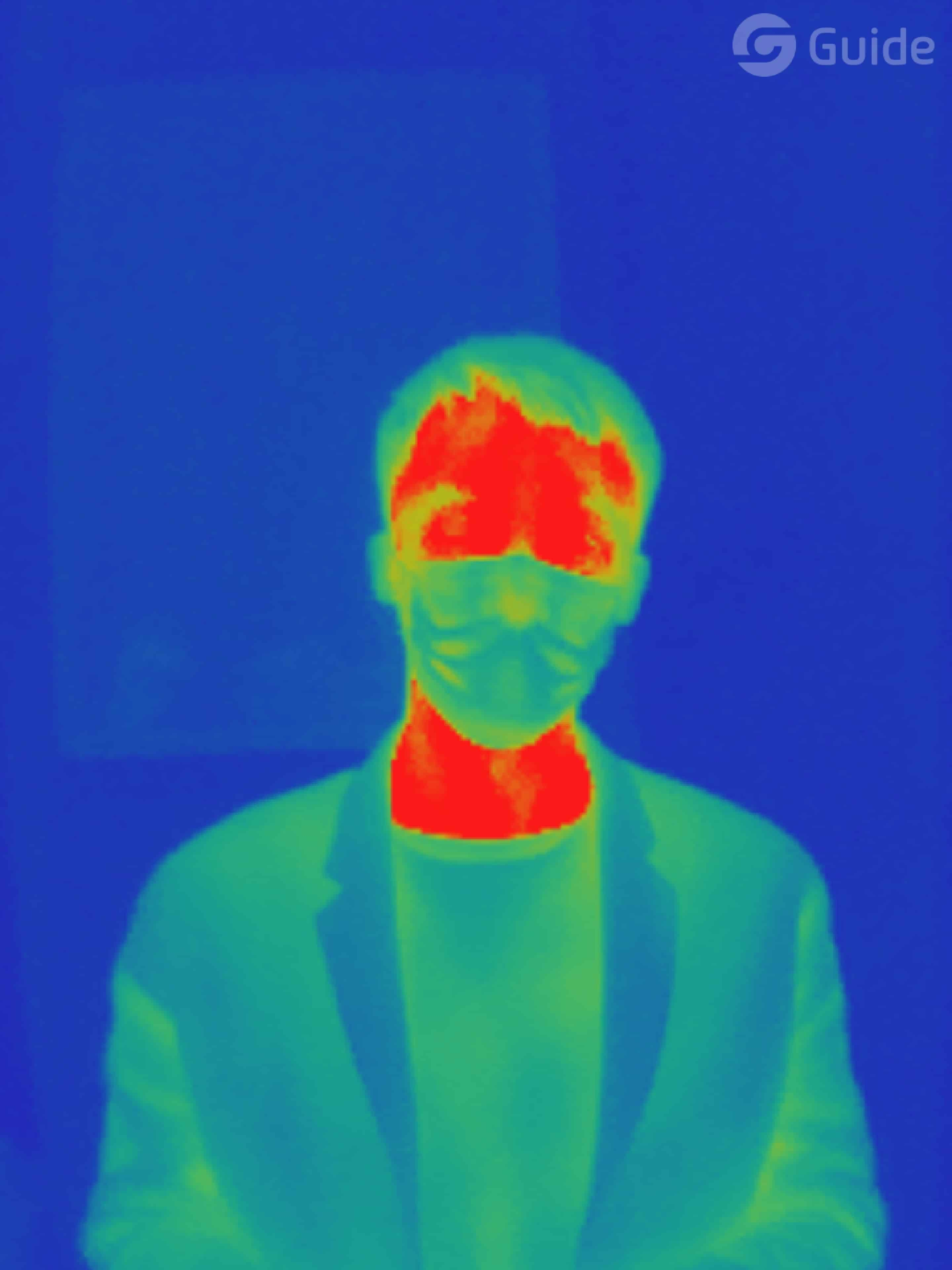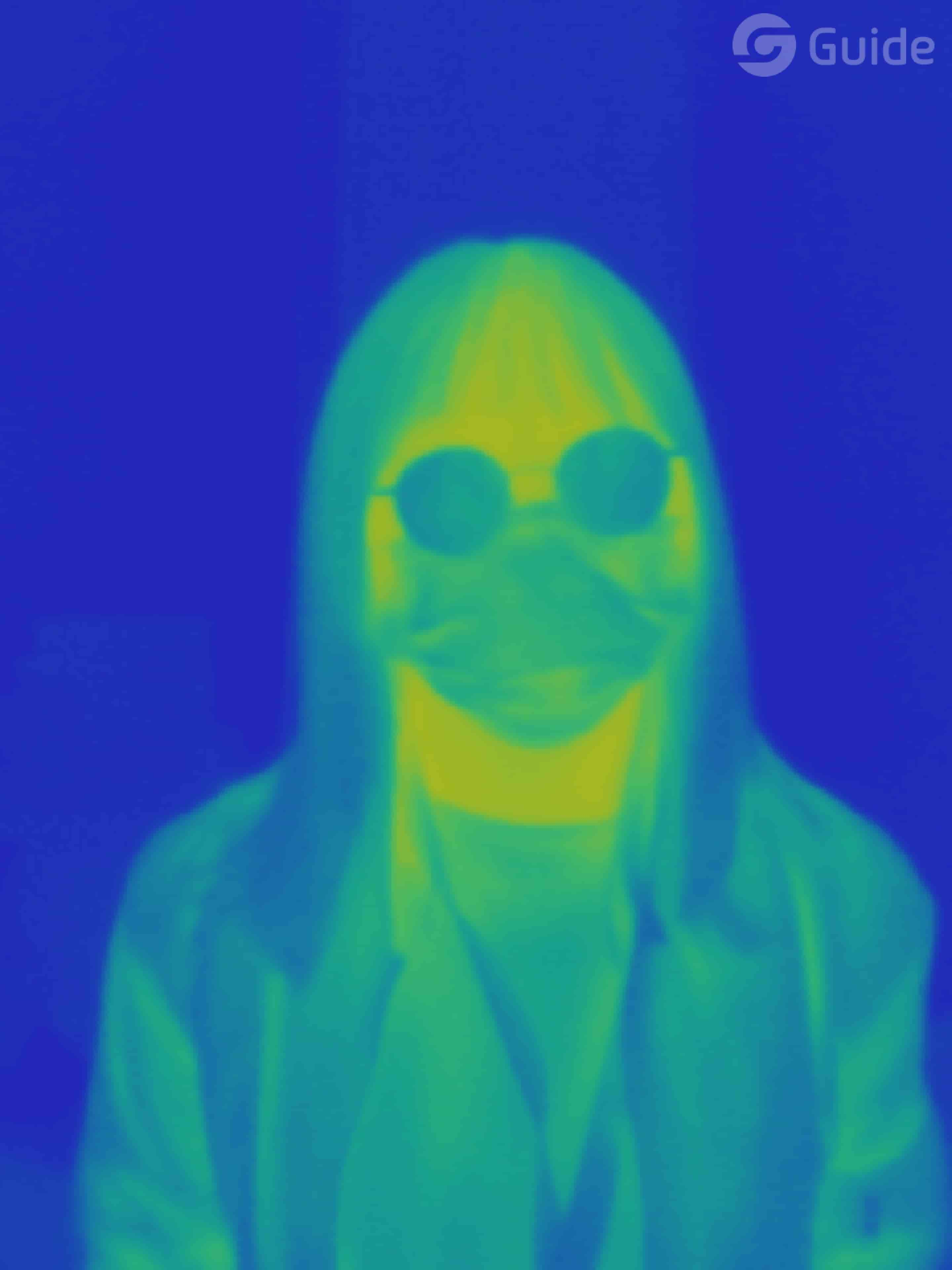 Imaging and optics

Detector type

VOx

Infrared resolution

256 × 192@12μm

Wavelength range

7.5 to 14μm

Focal length

3.2 mm

Field of view

56°

Focusing mode

Automatic / Manual
Measurement and analysis

Measurement range

Industrial measurement: -20°C to 150°C; Human body:20 °C to 50 °C

Measurement accuracy

Industrial measurement range:±2°C or ±2%, whichever is greater; Human body: ±0.5°C (Temperature Measurement Distance: 0.5-2.5m)
Product Consultation Form