PC210,Tool-like Handheld Thermal Camera,With excellent performance in image quality and charging battery life ,This Thermal Camera adopts 256x192 IR Detector and 200W pixel visible light . Adopts the New SharpIR composite image enhancement technology, it can provide you with detailed infrared thermal imaging and dual-light fusion images to help you find potential faults more quickly.
256x192Infrared module
16HrsOperating time
1 secondTurn on
IP54Encapsulation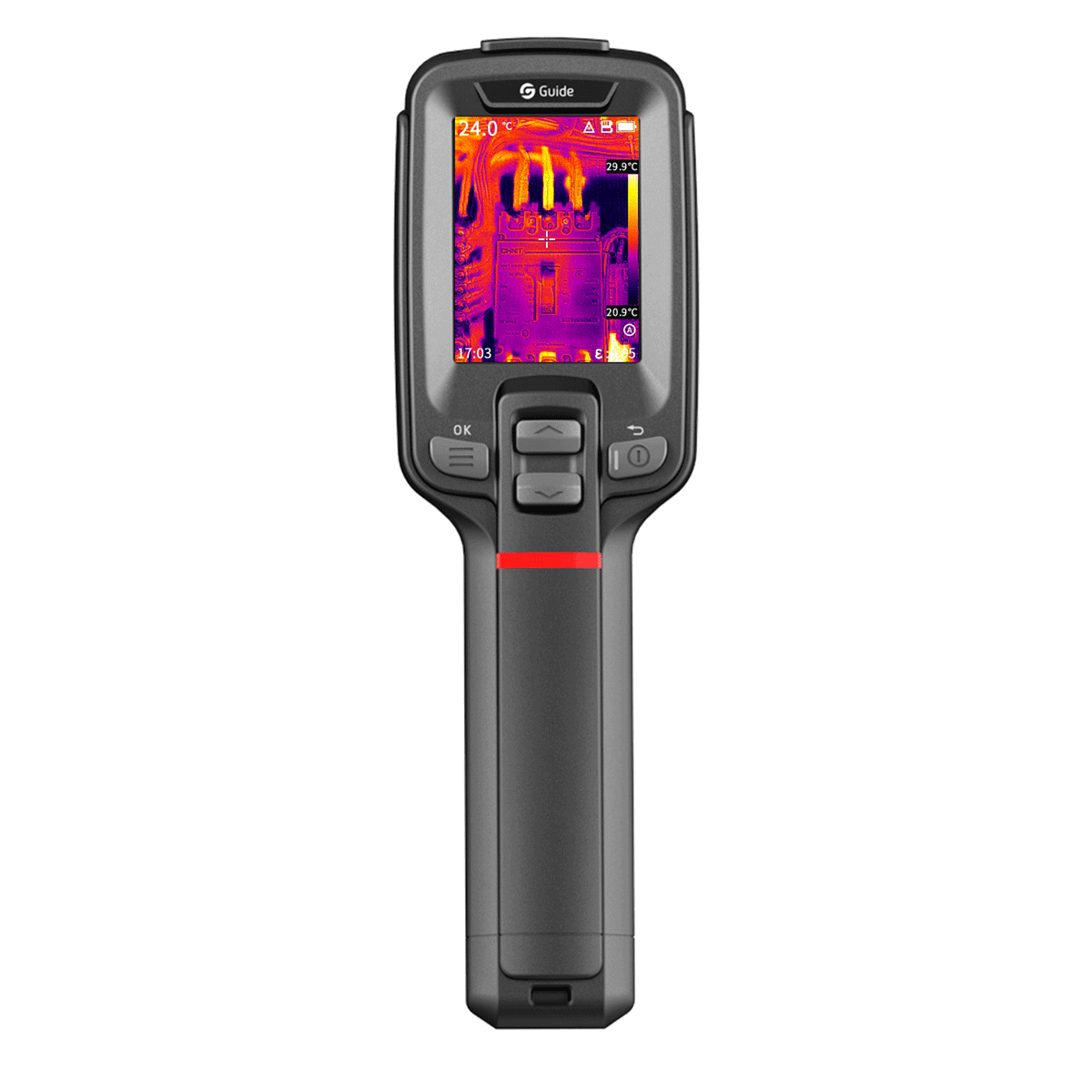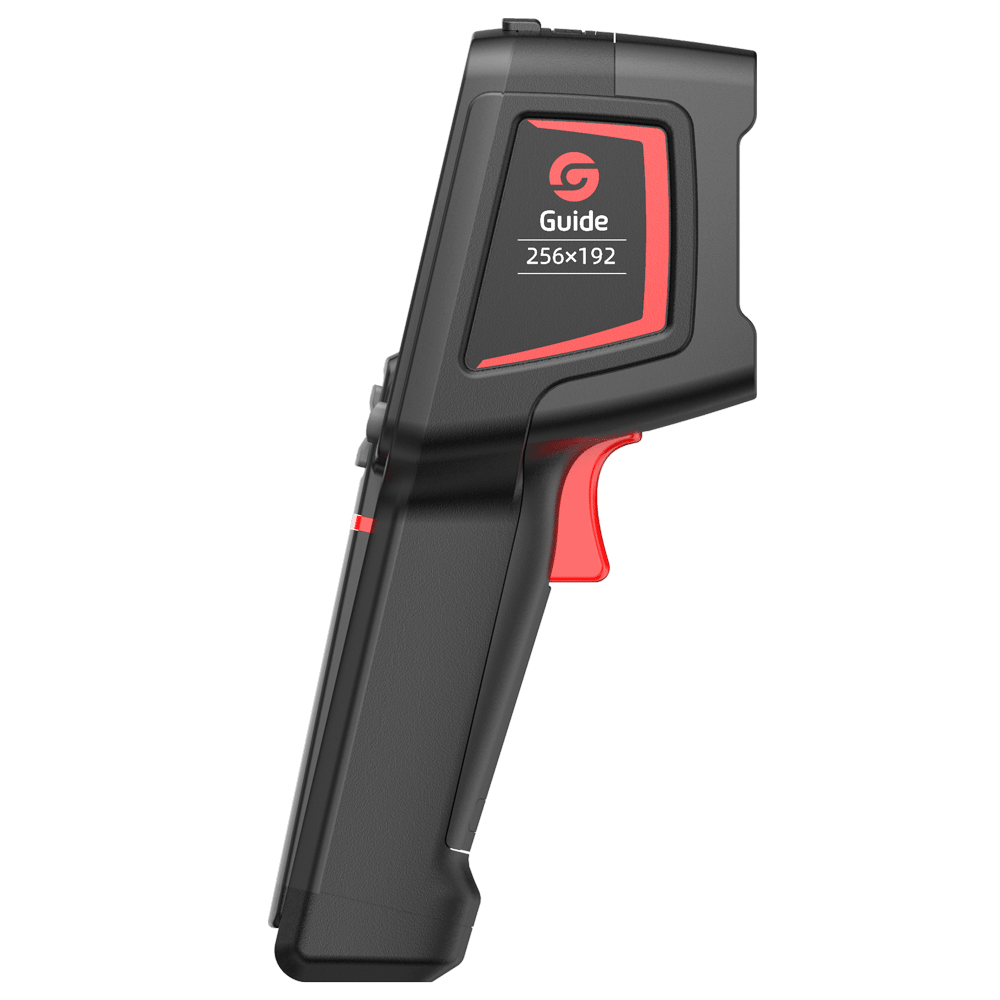 Clearer And Longer Operating,Making Your Work Easier
The New SharpIR composite image enhancement technology
•Based on advanced and deep learning technology, SharpIR performs various optimization processes such as defogging, sharpening, contrast enhancement, and lossless magnification on low-resolution images to enhance the clarity of infrared images.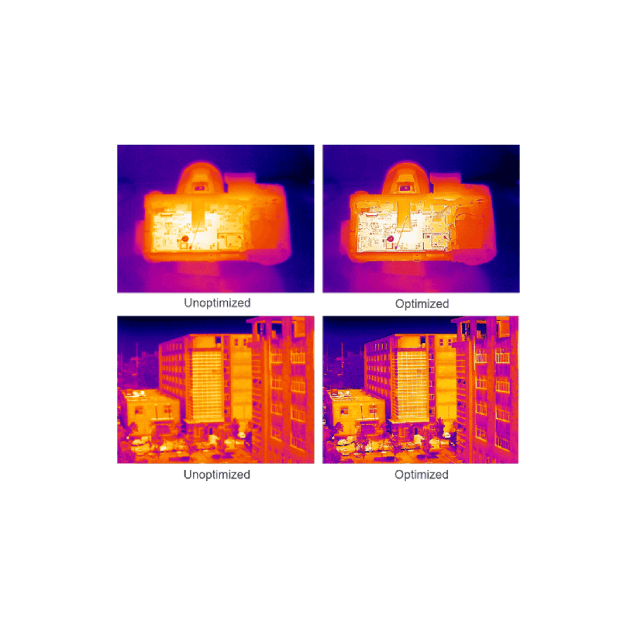 All palettes can display the temperature
•IR/Visible Light/ MIF/ PIP Four Image Modes
•All Can Check The Temperatures Data Intuitive Of The Target
•Including The Full Screen Max & Min & Center Spot Temperature
(3)Support PC Projection,To Get Large Screen Display
•Pictures In The Machine Can Be Transmitted To The Computer In Real Time By Using The Type-C To USB Cables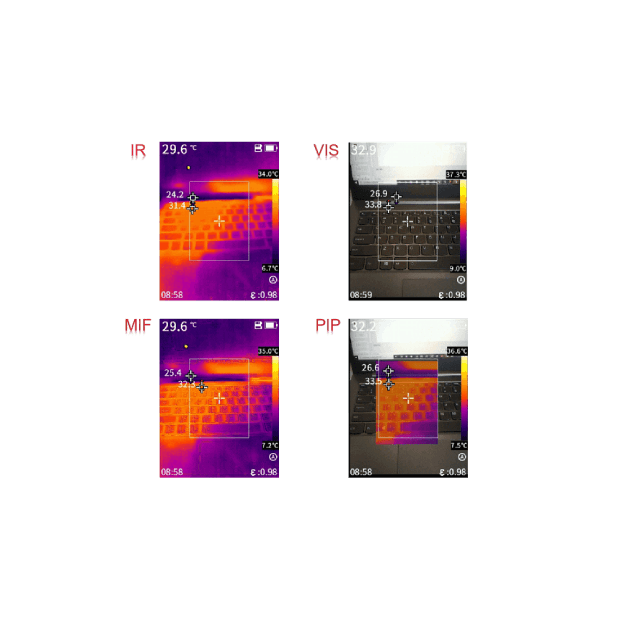 •Adopts 256x192 infrared module with Excellent imaging quality
•16H Operating time, 2.5H fast charge, easy to cope with two days of work
•Turn on in 1 second And Use, full-frame temperature measurement
•Rugged and Durable, Resistant to 2 meters drop, IP54 Protection Rating
•4 Color Palettes, And all palettes can display the temperature
•Wide temperature measurement range, -20°C~550°C, Automatic Switch
•Type C interface, Easy to transfer data And support PC screen projection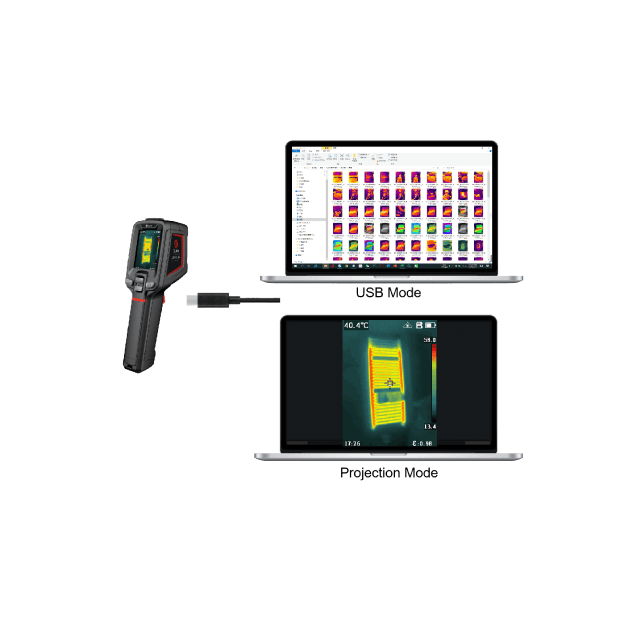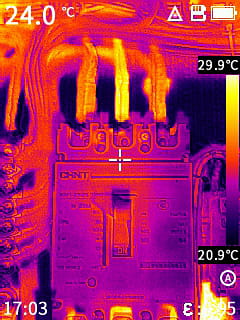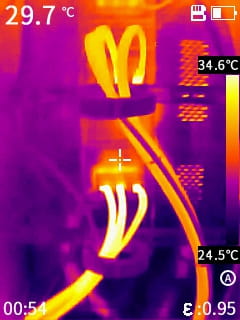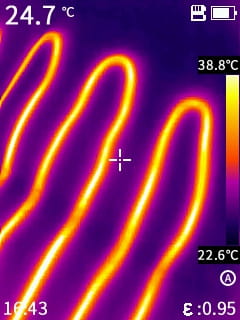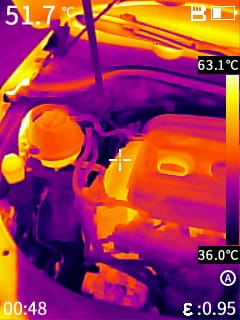 Imaging and optics

Detector type

VOx

Infrared resolution

256 × 192@12μm

Wavelength range

7.5 to 14μm

Focal length

3.2 mm

Field of view

56° × 48°

Minimum object distance

0.3 m

D:S

130:1

NETD

≤45 mK

Infrared frame rate

25 Hz / 9 Hz

Focusing mode

Focus-free
Measurement and analysis

Measurement range

Support auto-switching: -20°C to 150°C, 100°C to 550°C

Measurement accuracy

±2°C or ±2%, whichever is greater

Analyzed target

Center spot and 3 areas

Tracking / Alarm

Full screen maximum/minimum temperature tracking; The maximum or minimum temperature tracking of analyzed target; full screen temperature threshold alarm (image and flash)

Temperature measuring parameters

Emissivity, reflected temperature, target distance
Product Consultation Form