Guide Sensmart held 2019 New Product Launch Conference in Belgium during 1st week of September. The theme of the conference was to announce Guide's newly launched thermography cameras—T Series and P Series. And the main objective for the conference was to show Guide's R&D strength and current status of development, collect feedback and requirements from our distributors for products' upgrading and better cooperation in future, and arrange the courses to guide our distributors being a more professional sales engineer to provide the best solution to the users.
About 30 distributors mainly from Europe
In the conference, there are three sections as follows:
Section I-- Company Introduction & Marketing Strategy Presentation by Marketing Director
Guide Sensmart is a comprehensive infrared industrial technology company focusing on infrared thermal sensing solutions worldwide for industrial inspection, security and surveillance, law enforcement, smart home and consumer electronics, etc.
With rapid development, Guide Sensmart achieved sales volume increased by 300% in the first half year of 2019, compared with the same periond of last year.
For more information, please visit www.guideir.com

Guide Infrared Industrial Park
Section II—New Products Launch Presentation by Product Director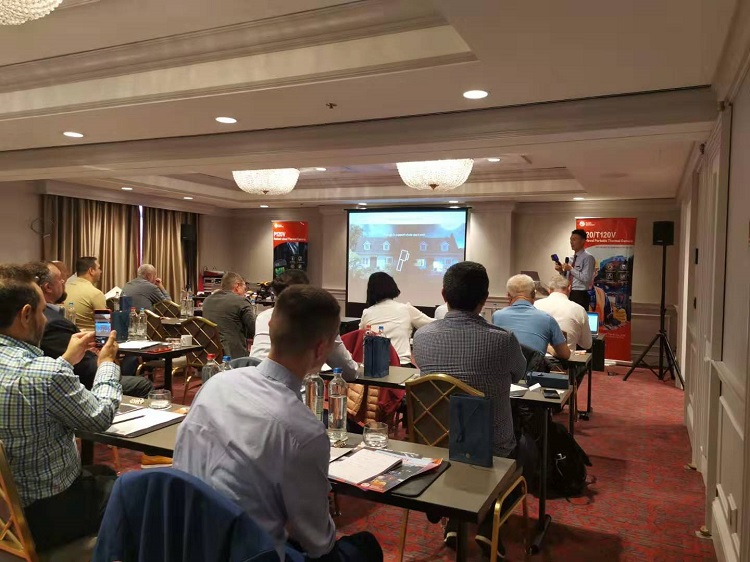 P120V Pocket-sized Thermal Camera --Compact Size, Professional Grade
Compact size fits your pocket, do inspection everywhere, anytime
P120V Pocket-sized Thermal Camera designed for electrical equipment maintenance and building inspection, which can fast detect the potential problems, report repair data and share images by Wi-Fi. It is a truly handy thermal camera that fits in your pockets for fast and accurate thermal inspections anytime. P120V featured with 3.5-inch LCD touchscreen for simple operation, and support picture-in-picture, smooth zoom, max and min temperature alarm, Cloud Service and more.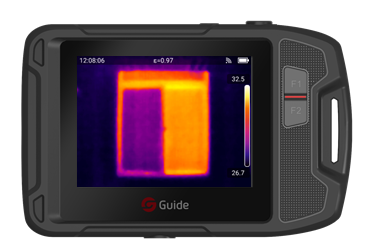 P120V Pocket-sized Thermal Camera
T120 Entry-level Portable Thermal Camera—See the heat of 10,800 pixels in 1 second
Single spot IR thermometer's price, thermal camera's function
T120 Series Entry-level Thermal Camera perfectly overcomes the shortcomings of the single spot infrared thermometers and helps work smarter, safer and faster. Equipped with Guide's self-developed 120x90 WLP IR modules, T120 series thermal cameras can display radiometric data of 10,800 pixels instantly which helps quickly detect large areas and pinpoint fault spots accurately. It can also easily save images and data, and download fast via USB, removable TF card or WIFI.

T120 Entry-level Portable Thermal Camera
Both P120V & T120 will be available for purchase from 27-Sep-2019 and demonstration units are now available for testing. To learn more about Guide P120V & T120, please visit: www.guideir.com, follow us on Facebook and Twitter @GuideSensmart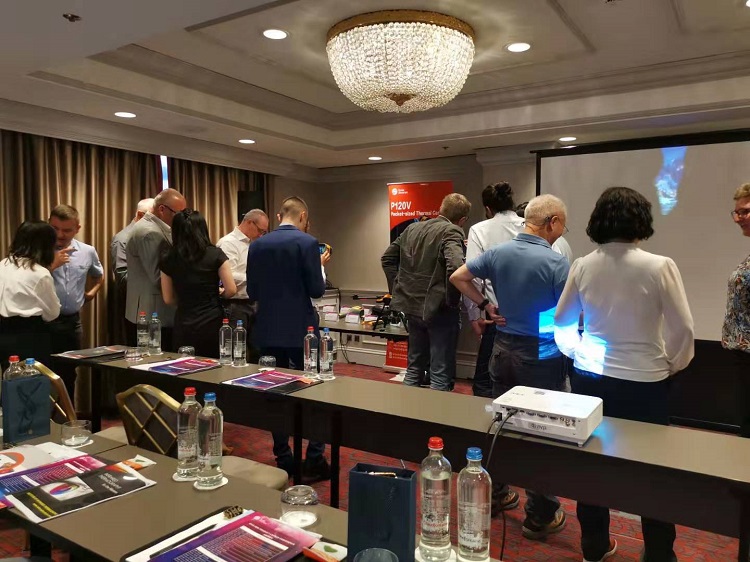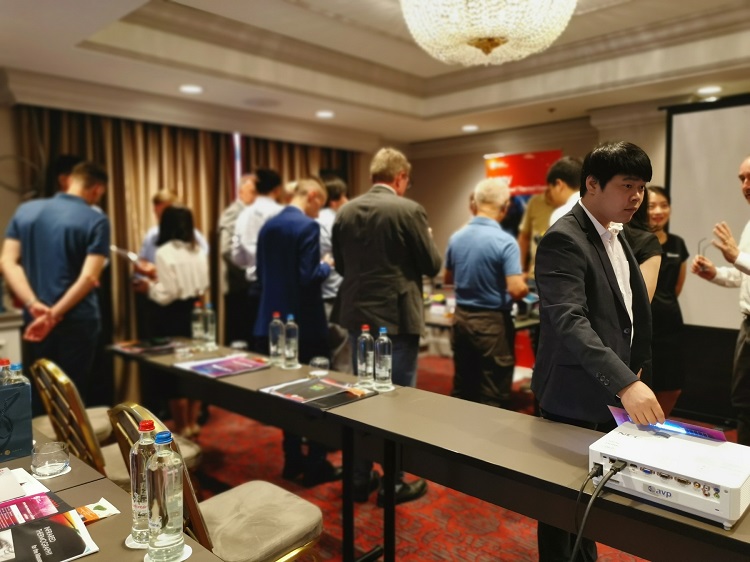 Product Experience and Technique Communication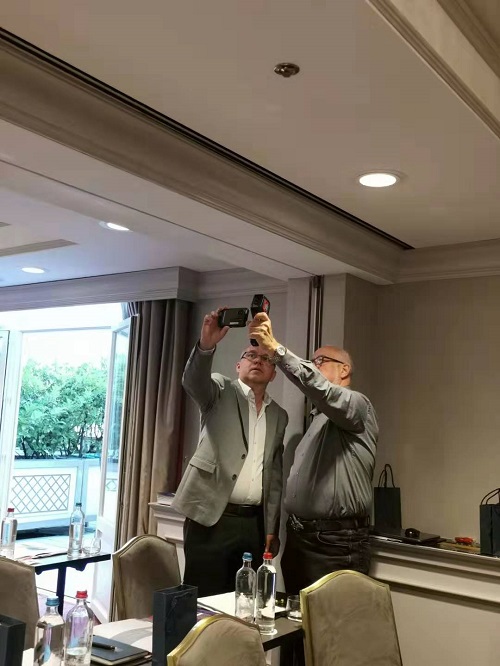 New Products Testing
Section III—IR Training by President of Institution of Infrared Thermography
The IR training course is provided by the Senior expert in the infrared industry, which was mainly support our distributors' being the more professional sales managers and providing the best infrared thermal imaging solution to the users.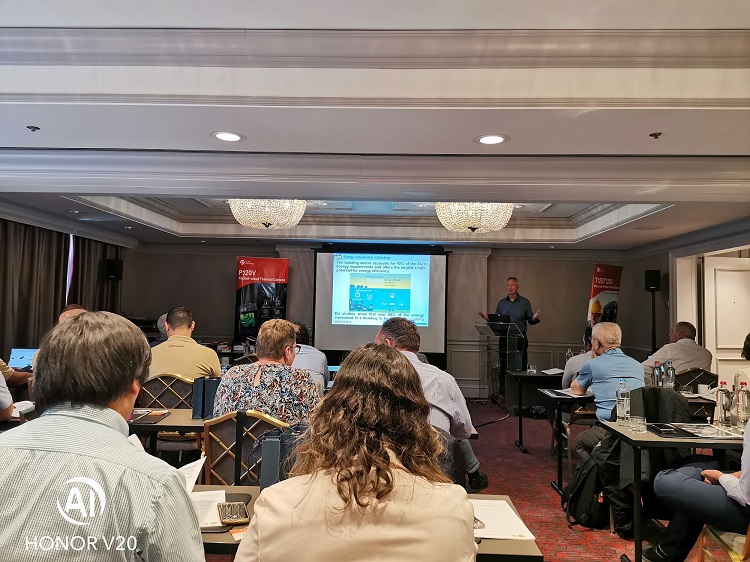 IR training provided by the acclaimed expert in the infrared industry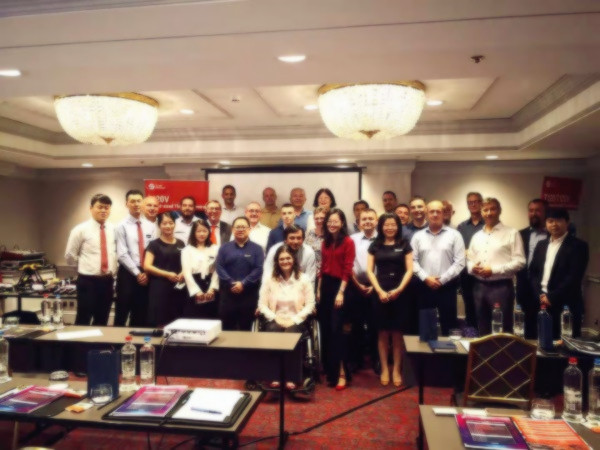 In summary, the 2019 Guide Sensmart New Product Launched Conference came to a successful conclusion. In the conference, we not only announced two models of affordable thermal cameras, provide the professional IR training course to distributors, but also got a close communication with each other and listen to the valued feedback from distributors to achieve mutual benefits with distributors.