As fever is the most common symptom among people who get the coronavirus, temperature screening becomes the most important safety measures of coronavirus control.
Since the outbreak in Wuhan, GUIDE IR Fever Warning Systems (the automated IR Fever Screening Systems with alarm function) produced by Guide Infrared had been deployed at Wuhan Tianhe Airport, the three major railway stations of Wuhan, large hospitals, and government authorities to help reduce and eventually contain the coronavirus.

What is the advantage of GUIDE IR Fever Screening Solutions?
GUIDE IR Fever Screening System integrates advanced infrared thermography technology and AI deep learning algorithm, which provides a non-contact temperature screening for a large group of people which makes the temperature checks safely, quickly and smartly, including stand-type with complete system, and handheld type to meet different application scenarios.
ü Non-contact temperature screening is safer for both security staffs and passengers, which could detect the temperature of people from a distance of 5 meters above.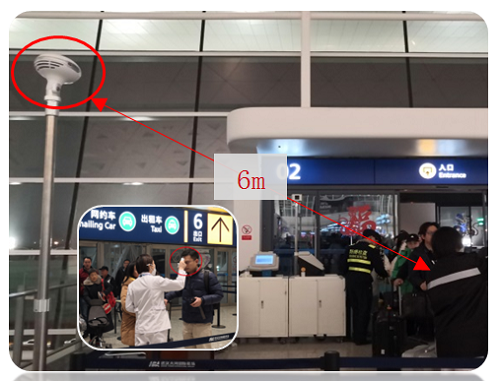 ü Thermal imaging detection can achieve mass temperature screening and identify the elevated temperature in a large number of people in one second, which makes the checkpoints process faster without waiting in line.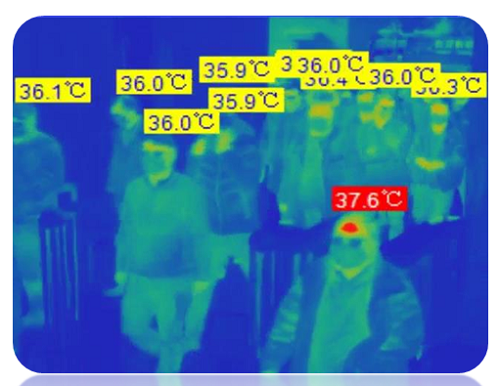 ü AI deep learning algorithm provides the accurate single-point and multi-point high temperature tracking and alarm while detect the elevated temperatures, which is highly Improve the effectiveness and efficiency of temperature screening in public areas.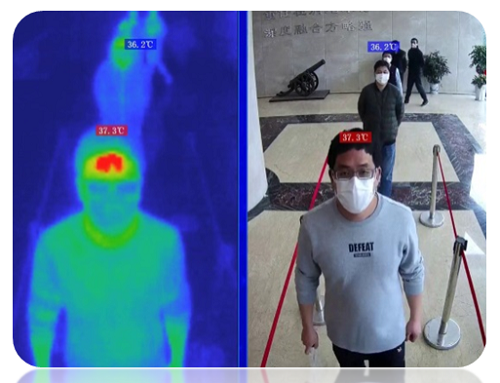 Why choose GUIDE?
In the past two decades, based on a large number of practical application cases, we have conducted constant algorithm optimization coupled with software and hardware upgrades, especially in the field of deep learning based on the neural network, to truly achieve fast and accurate temperature detection.
Sucessful Cases
From the SARS pandemic in 2003, the H1N1 Influenza pandemic in 2009 and the Ebola epidemic in 2014, to the COVID-19 outbreak in 2020, Guide Infrared has a proven track record of supporting global public health crisis, standing with the world in the prevention of diseases.
GUIDE IR Fever Screening Systems are not only applied to transport hubs such as airports, borders, railway stations, but also hospitals, businesses, large factories, schools and other busy public areas to prevent epidemic transmission and protect public health.
Learn more information about GUIDE IR Thermal Scanner here.