127th Canton Fair (Online) will be held on Jun 15~24, 2020.
Welcome to join us @Canton Fair by sitting at your office or at home just with your phone, ipad, or computer.
About Canton Fair

China Import and Export Fair, also known as Canton Fair, is established in 1957. Co-hosted by the Ministry of Commerce of PRC and the People's Government of Guangdong Province and organized by China Foreign Trade Centre, it is held every spring and autumn in Guangzhou, China. Canton Fair is a comprehensive international trading event with the longest history, the largest scale, the most complete exhibit variety, the largest buyer attendance, the broadest distribution of buyers' source country.
Considering safety issues brought by the pandemic, China has moved the 127th Canton Fair online, which will take place on June 15 to 24, 2020. This is the 1st Online Canton Fair, which will provide a brand new trading and business negotiation experience to the global buyers.
Being the innovation and high-tech enterprise, Guide Sensmart is fully support the new way of exhibition, we will participate and demonstrate all Guide's best-selling thermal imaging products via live-stream, online exhibits and business negotiations. During the epidemic, Guide Sensmart had held over 10 live shows, for the coming online canton fair, we are well-prepared.
About Guide Sensmart
Our mission: Make the infrared technology benefit the public
Guide Sensmart is a pioneer in infrared thermal imaging products and solutions whose products are exported to 70 countries globally. We have subsidiaries in Belguim and Germany. Each year, we participate in dozens of high-impact international exhibitions, such as the CES exhibition in the United States and the Hanover Industrial Exhibition in Germany.
Learn more on the video:
Buyer's Guide of Canton Fair
How to become a buyer on Canton Fair
The 127th session of Canton Fair will be held from June 15th to 24th online,and will provide around-the-clock online services for product promotion, matchmaking and business negotiations. Register and enjoy business opportunities of Canton Fair! Please click the link below to register:
https://buyer.cantonfair.org.cn/zh/register/selectiveId?invitationCode=aab30000-0094-5254-4101-08d7ed7bdf5c
How to find Guide Sensmart
Click the link to get to Guide's online exhibition shop,
https://ex.cantonfair.org.cn/pc/en/exhibitor/4ab00000-005f-5254-1bfb-08d7ed7bdba8
How to make the best use of all business opportunities
Exhibits
All the buyers can find our products demonstrate in text, pictures, 3D display, videos
Live
We will present 30 Live Show in 10 days, including factory tour, product demonstration and promotion, Q & A on every details about our company, products, distribution principles, services and more.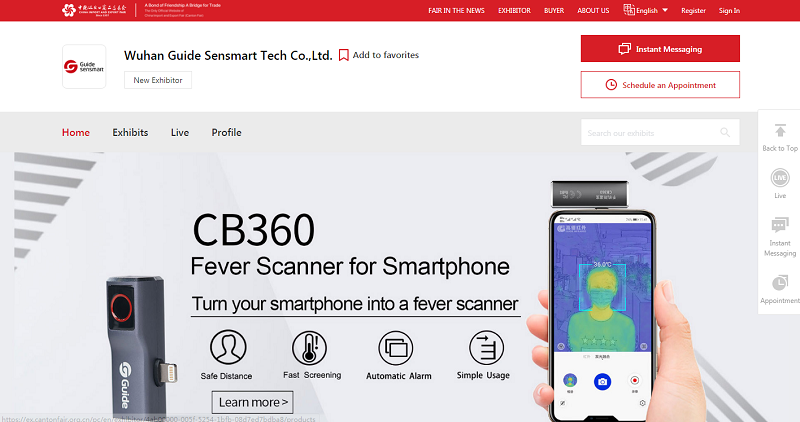 Leave messages while Live-stream
Instant messaging
Negotiation appointment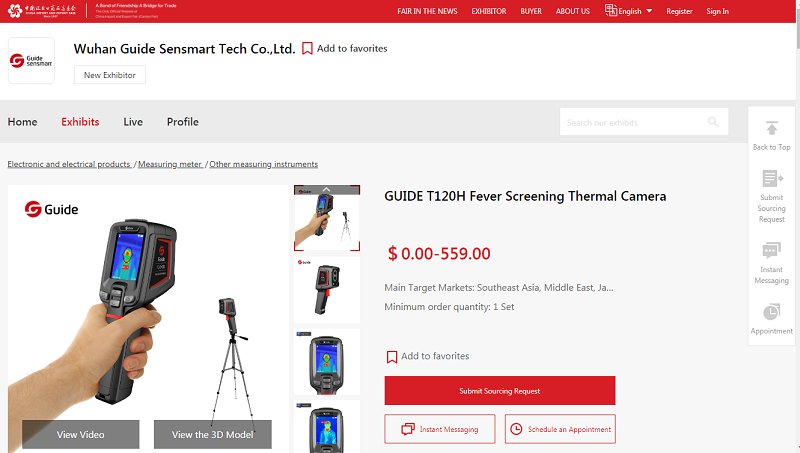 Let's join our hands and create more business opportunities!