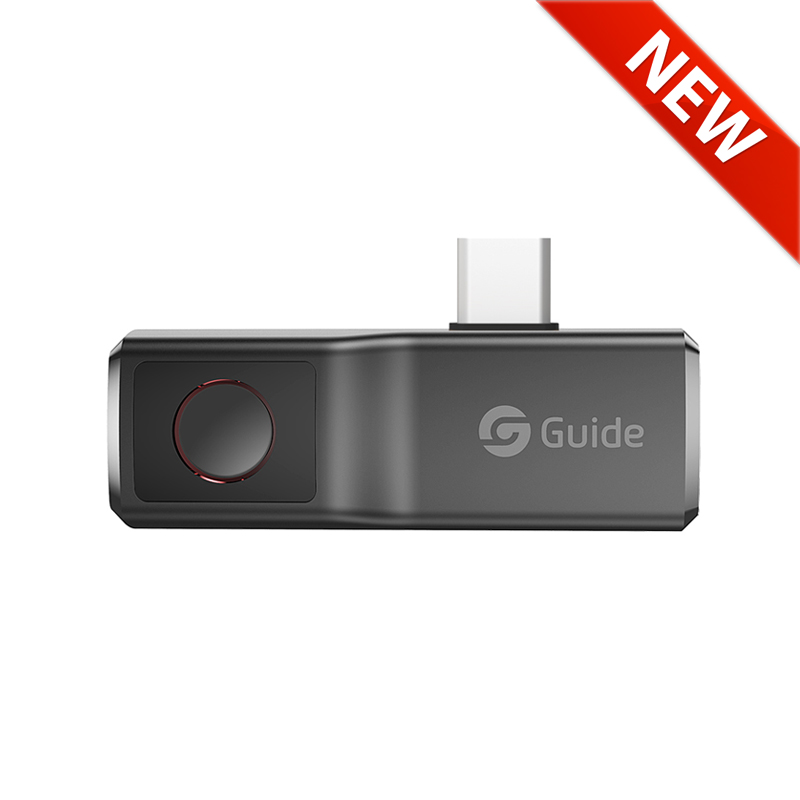 MobIR Air Thermal Imaging Camera for Smartphone
Transform your smartphone into a thermal camera.
Application field:
Thermography
Building inspection
Personal Vision System
Smart home
MobIR Air transforms the smartphone into a thermal camera. When connect it to a smartphone, the MobIR Air allows you to see the world which is invisible with your eyes. It can find and fix the HVAC issues quickly and accurately, detect building problems effectively and safely, test the electrical faults and it can be also used for patrol at night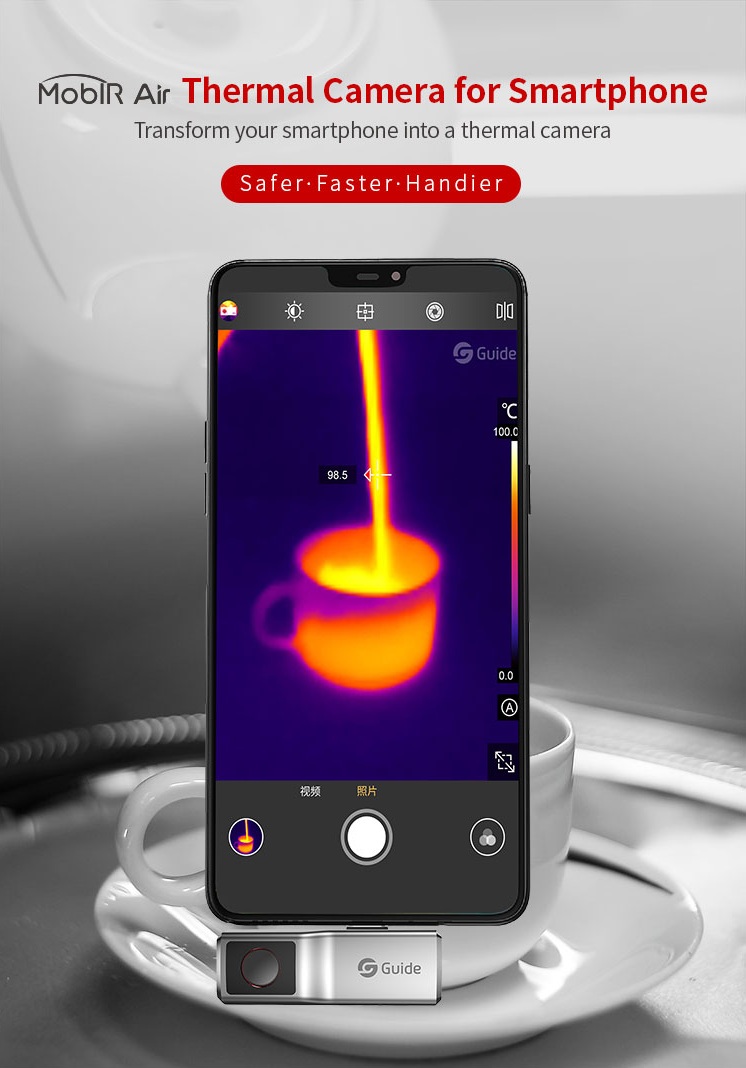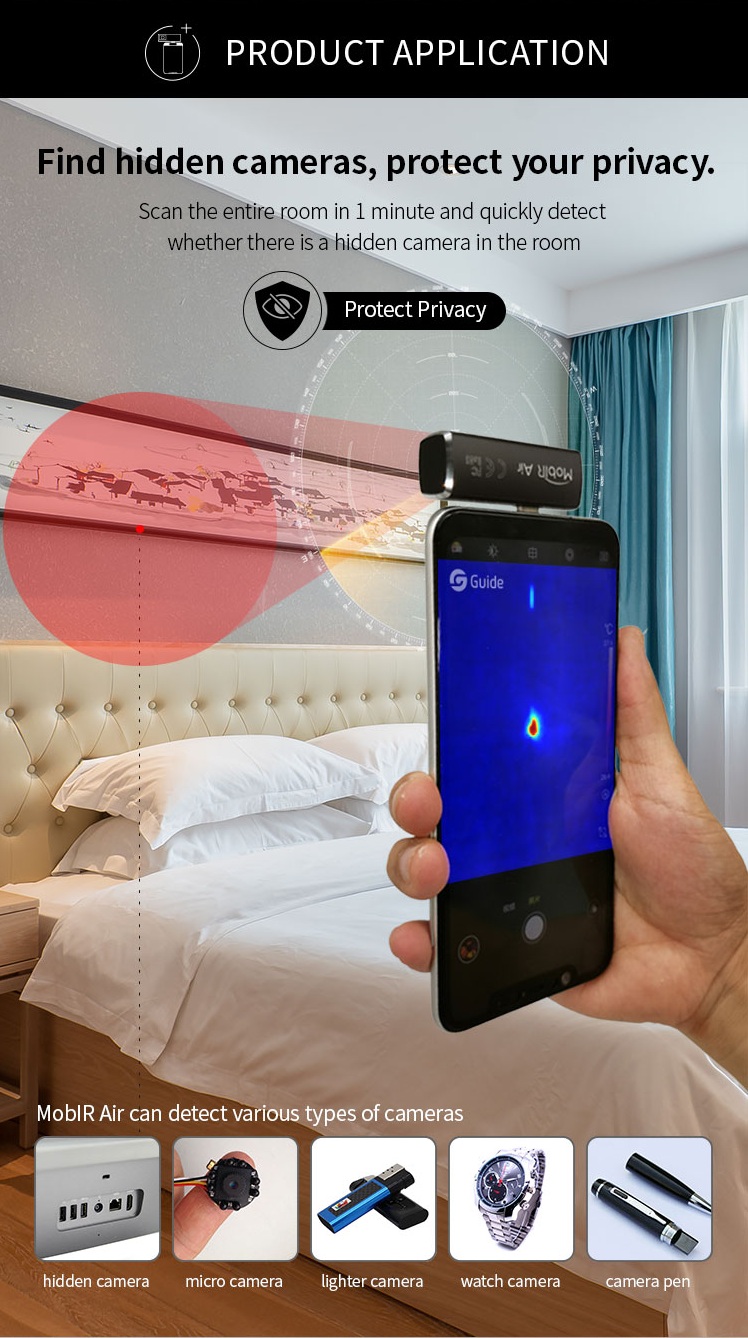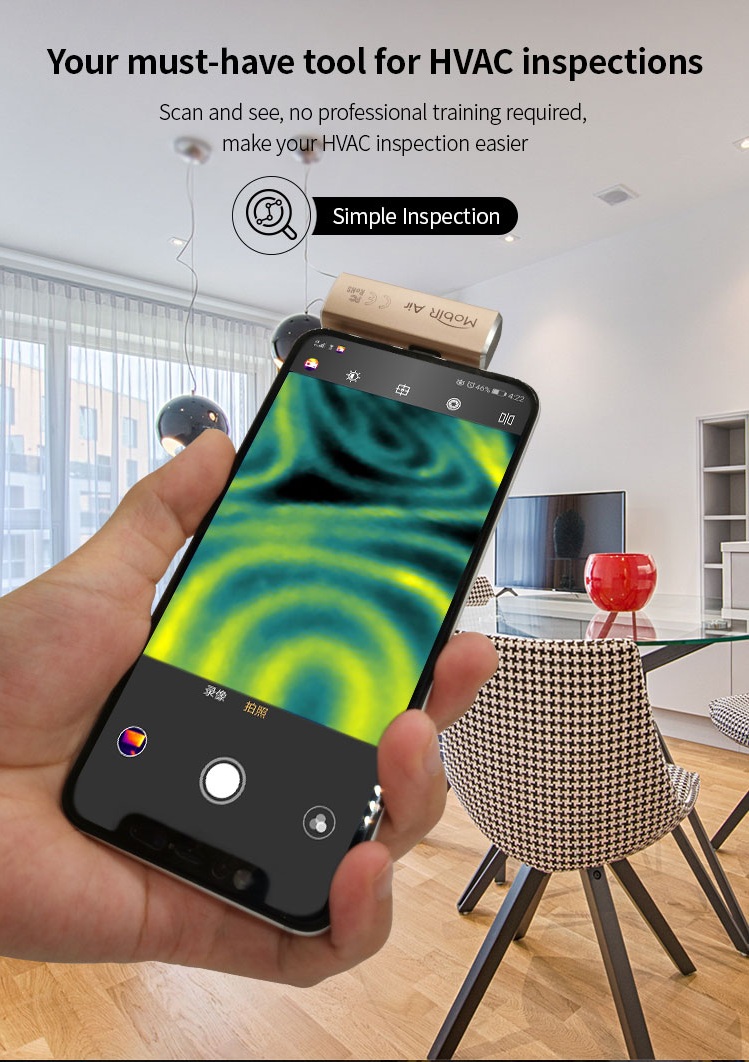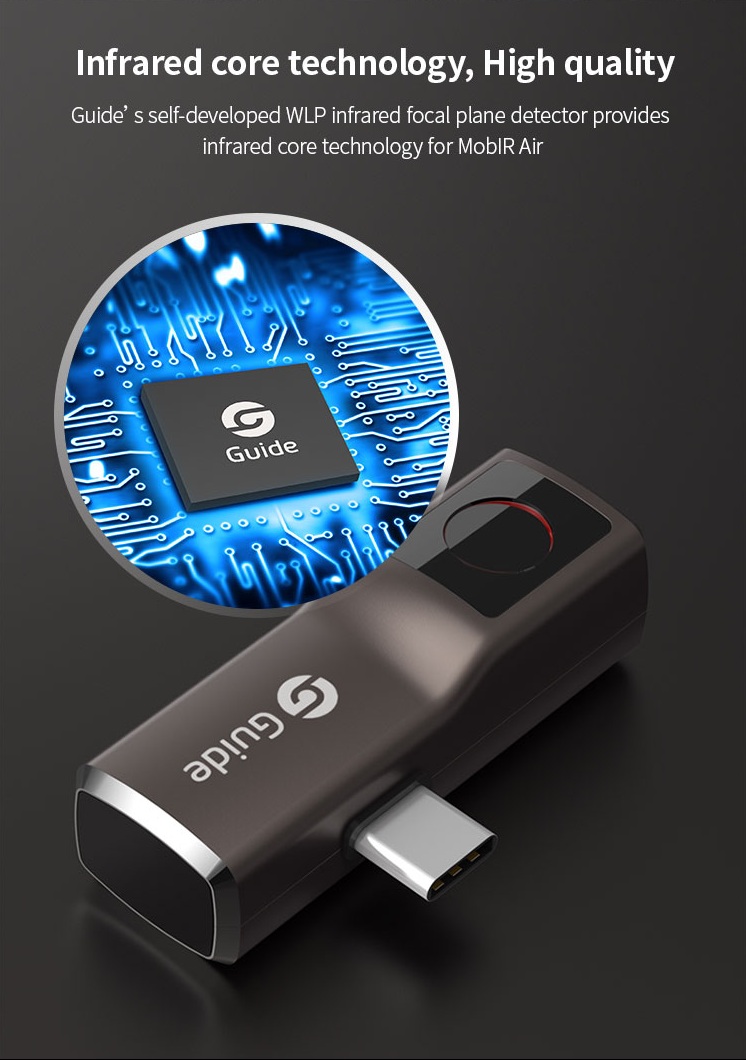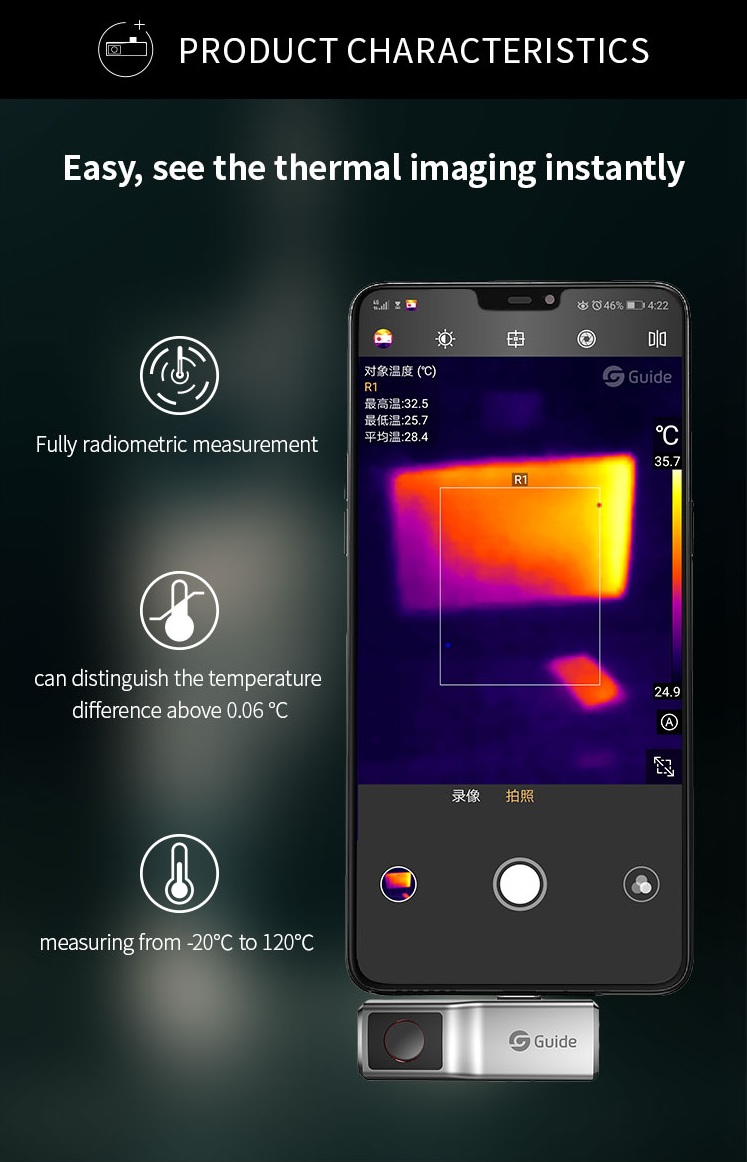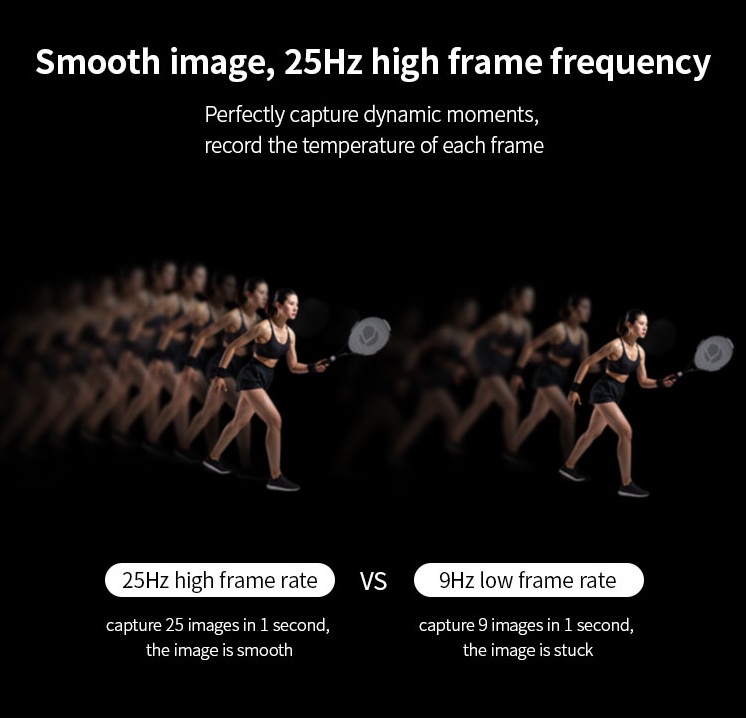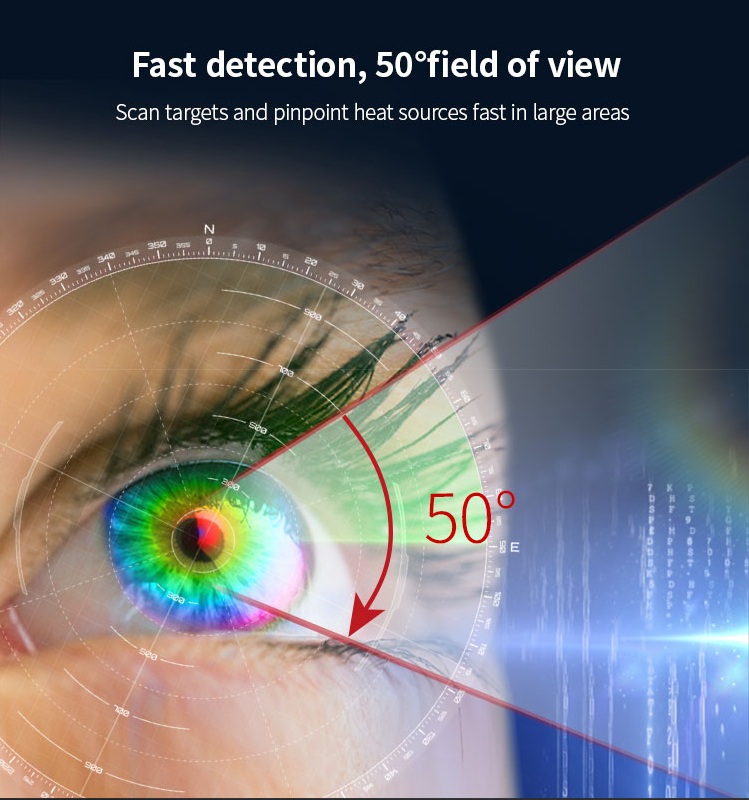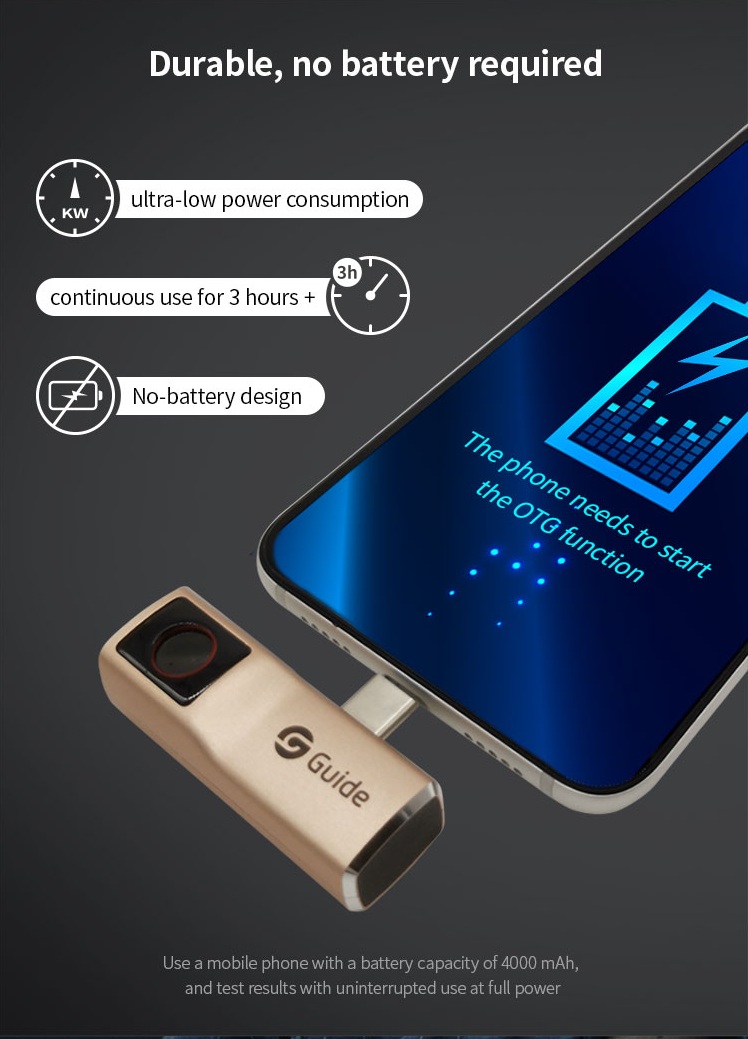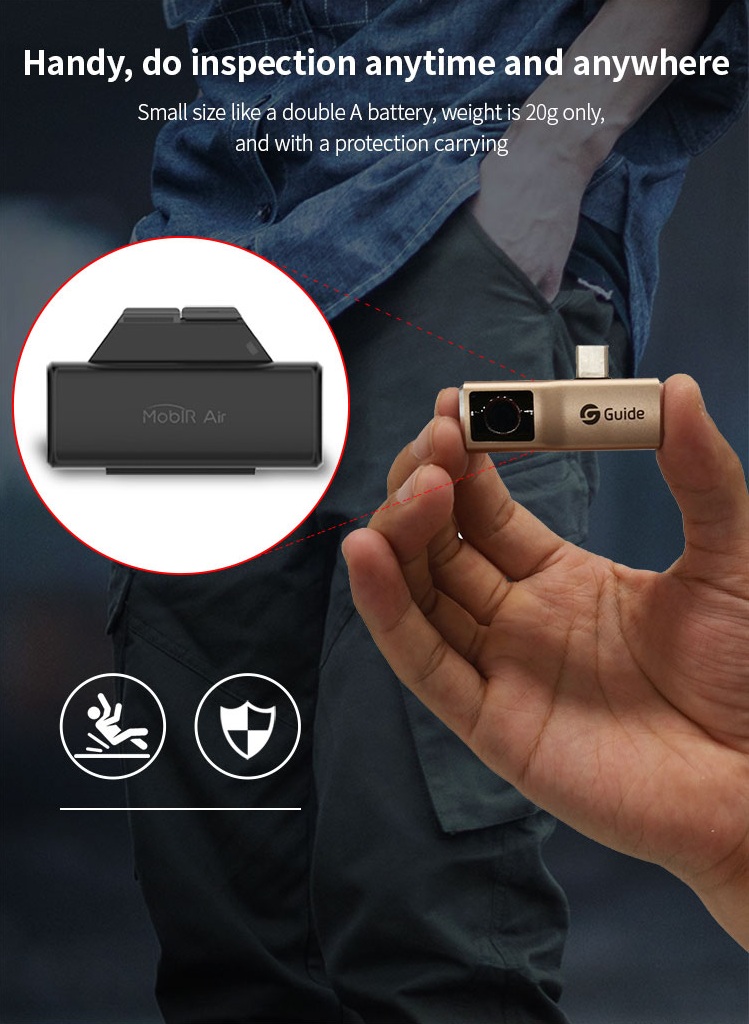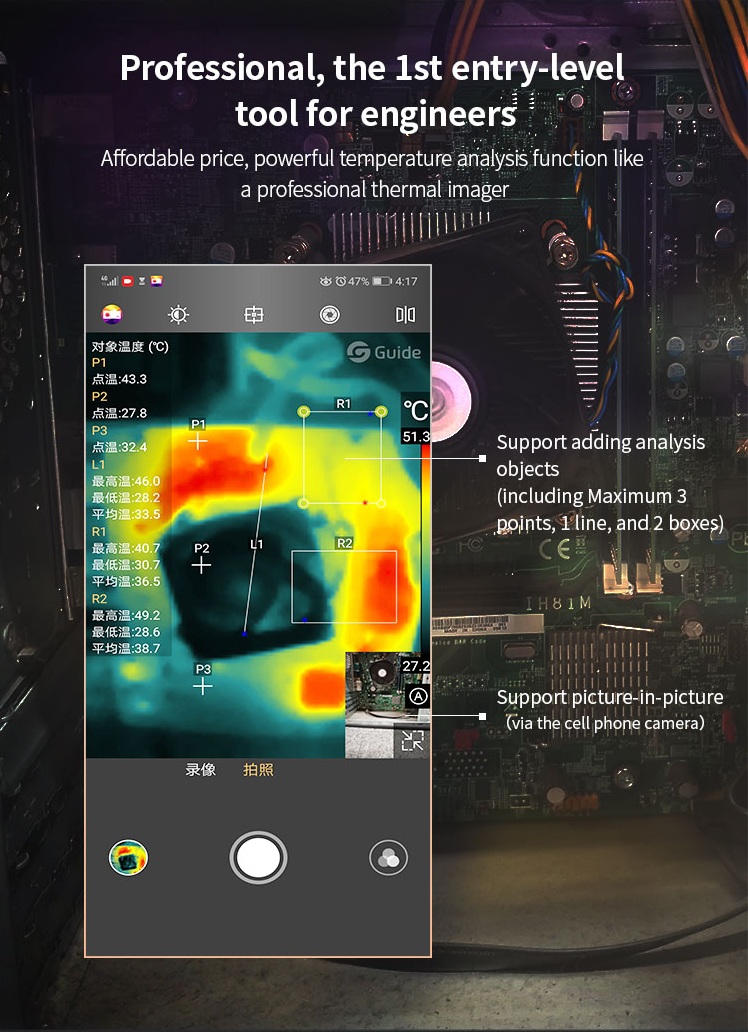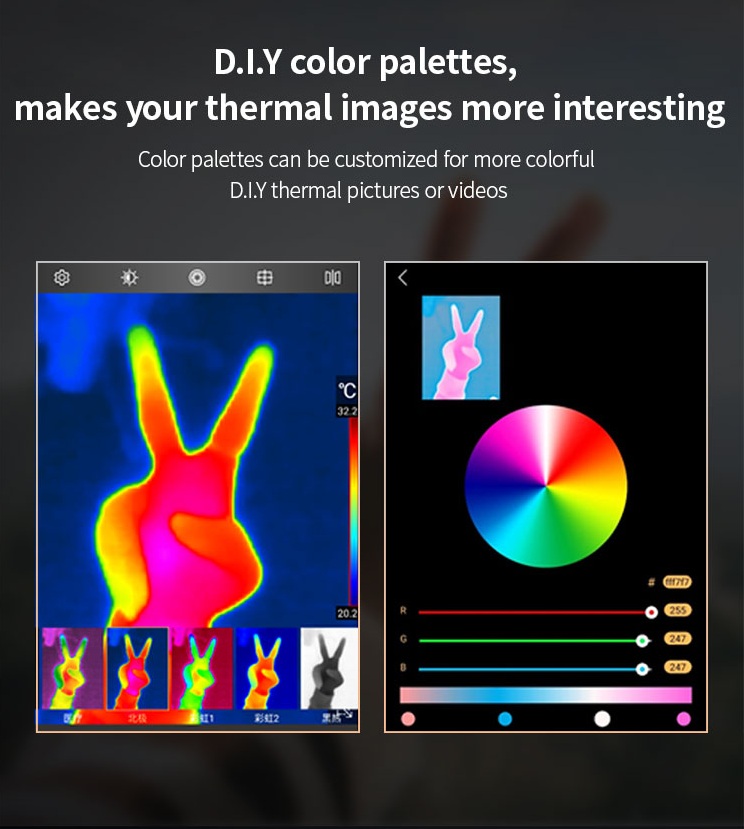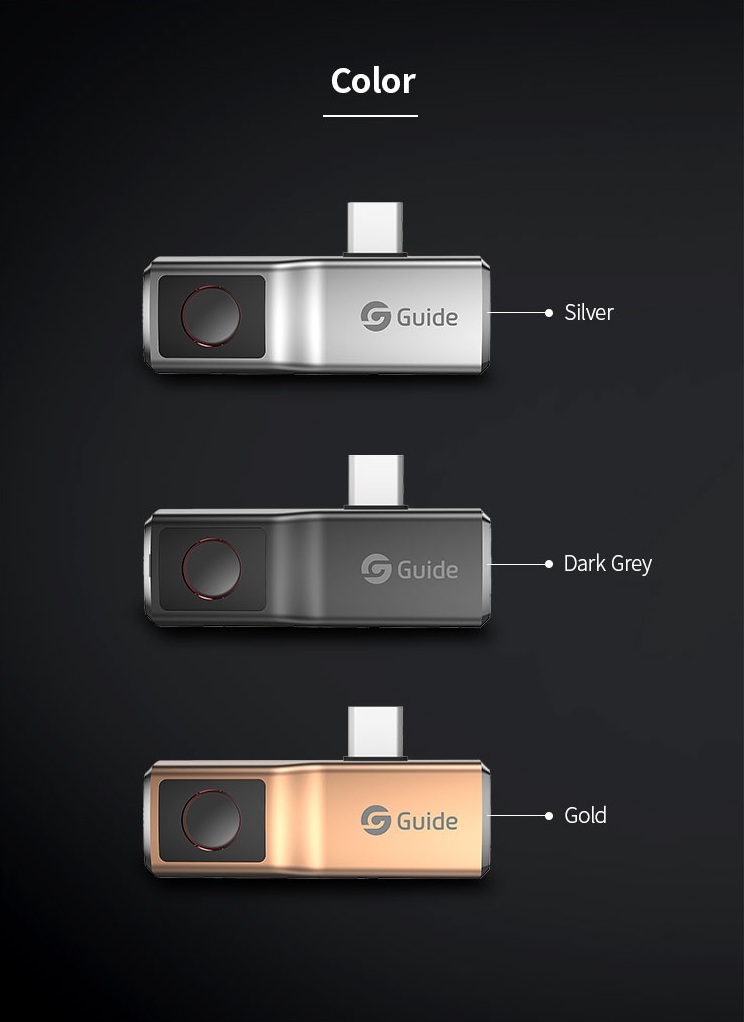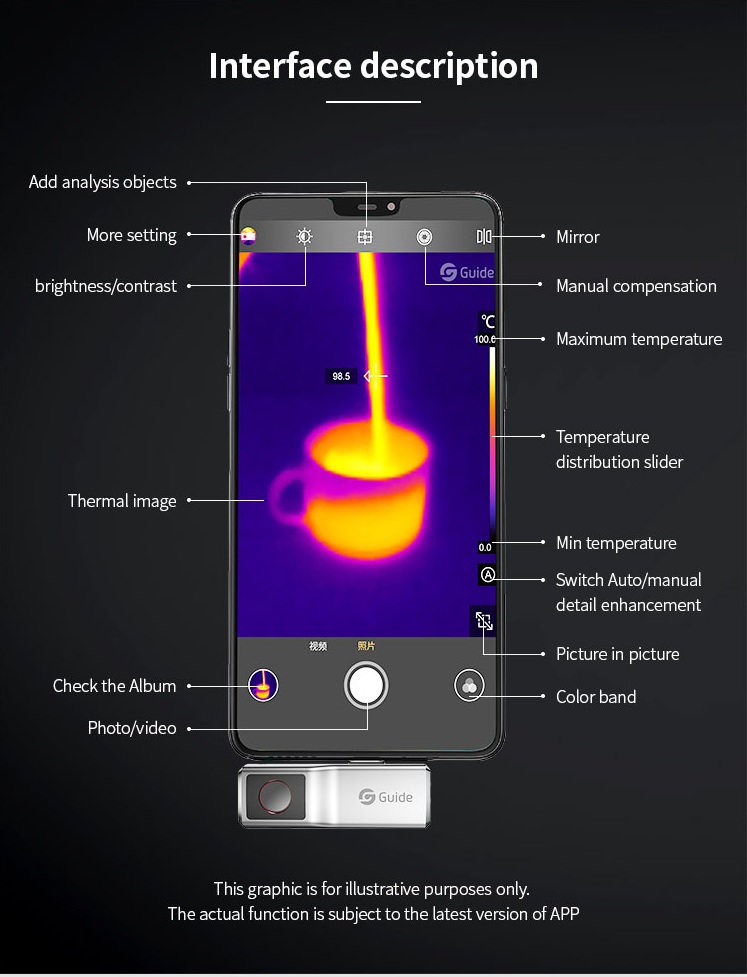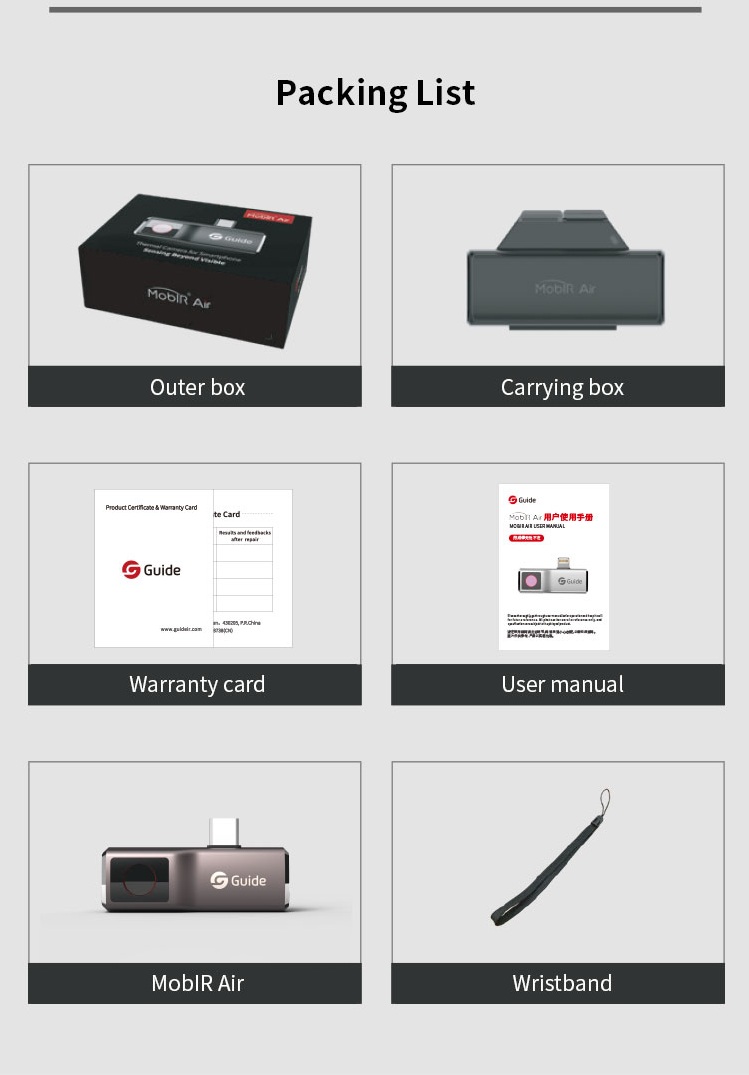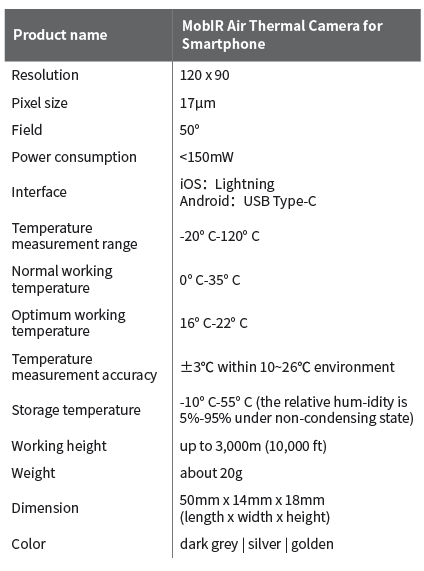 *Technical parameters are subject to change without notice.