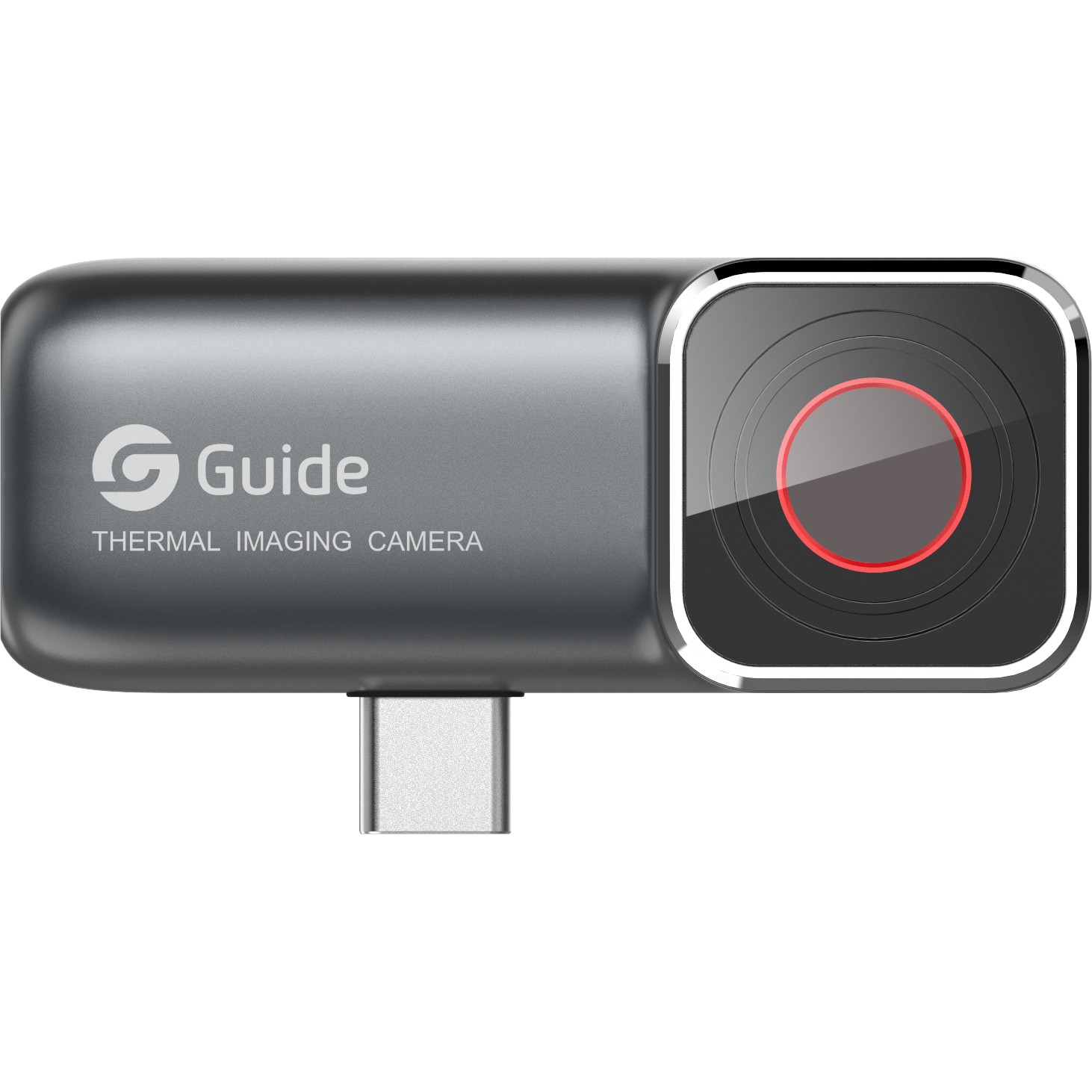 The World's First AutoFocus Thermal Imager for Smartphone
Application field:
Thermography
Industrial process
Building inspection
Search and Rescue
Personal Vision System
Smart home
MobIR 2 series is a new generation of infrared thermal imager for smartphone launched by Guide sensmart. Built-in the
world's first autofocus WLP infrared module, with higher resolution and performance comparable to professional
thermal imaging cameras. This product allows you to see things that you can't see with the naked eye , It can realize
real-time temperature measurement, night vision, photography, video and other functions through the mobile phone
APP. It is an all-round partner for your daily work, home life and adventure travel.






Model
MobIR 2T
MobIR 2S
IR image & Optical
IR resolution
256×192 @12μm WLP
Spectral
7.5~14μm
Lens
Horizontal FOV 56°,Focus 3.2mm
Horizontal FOV 25°,Focus 7mm
Focus method
Autofocus
Shutter method
Automatic built-in shutter
Image Display
Frame Rate
25 FPS
Temperature Measurement
Conventional temperature measurement Accuracy

±2

℃

or ±2% of reading

Conventional temperature measurement range
-20℃~150℃
Human teperature
measurement Accuracy
±0.5℃
/
Human teperature
measurement range
20-50℃
/
Human teperature
measurement min distance
0.5-2.5m
/
Detection & Recognition Range
Detection Range
 /
Human:280m Vehicle:640m
Recognition Range
 /
Human:100米 Vehicle:220m
Power
Input voltage
USB power supply (voltage range: 4.5-5.5V)
Power consumption
<550mW (subject to actual measurement)
Interface
USB Type-C male
Environmental Parameters
Operating Temperature
-20℃-60℃
Storage Temperature
-40℃-85℃
Encapsulation
IP43,1-meter drop test(without the type-c interface)
Certification
CE/FCC/RoHS/Measurement report
Standard Accessories
Thermal Imager/Carrying Box/Wrist Strap/Warranty Card/Use Manual
Weight
≤35g
≤40g
Size(without interface)
59×23.55×16.38mm
59×23.55×20.38mm






Model
MobIR 2 Series, AutoFocus Thermal Imager for Smartphone
Slogan
The World's First
AutoFocus Thermal Imager for Smartphone
Introduction
MobIR 2 series is a new generation of infrared thermal imager for smartphone launched by Guide sensmart. Built-in the world's first autofocus WLP infrared module, with higher resolution and performance comparable to professional thermal imaging cameras. This product allows you to see things that you can't see with the naked eye , It can realize real-time temperature measurement, night vision, photography, video and other functions through the mobile phone APP. It is an all-round partner for your daily work, home life and adventure travel.
Features and Benefits
256x192 resolution, Autofocus, Clearly no matter near or far.
Type-C interface, Battery-free design, plug and play.
±2℃ industrial-grade temperature measurement accuracy, comparable to professional testing tools.
Human temperature measurement mode supports simultaneous temperature measurement by multiple people, which is efficient and safety.
Outdoor night vision recognition range is more than 100 meters, farther and clearly.
Multifunctions, complete APP functions, share at any time
Application
House Inspection
Privacy Protection
Outdoor Night Vision
Fever Scanner
Evaluation tool
Scientific research