On April 20th, the strategic signing ceremony of Alibaba SKA (Super Key Account) Supplier between Guide Sensmart and Alibaba was officially held at the Alibaba regional headquarters of Central China in Wuhan, Hubei. Guide Sensmart Overseas Department Manager Linyx Lee, and Alibaba International Hubei Regional General Manager Xiangting Jiang attended the signing ceremony.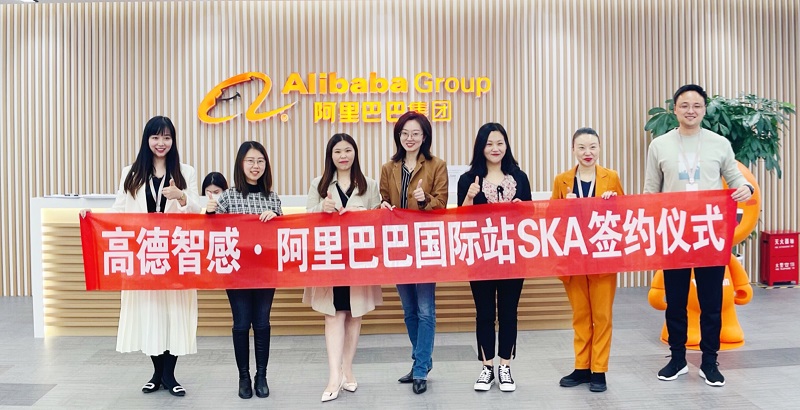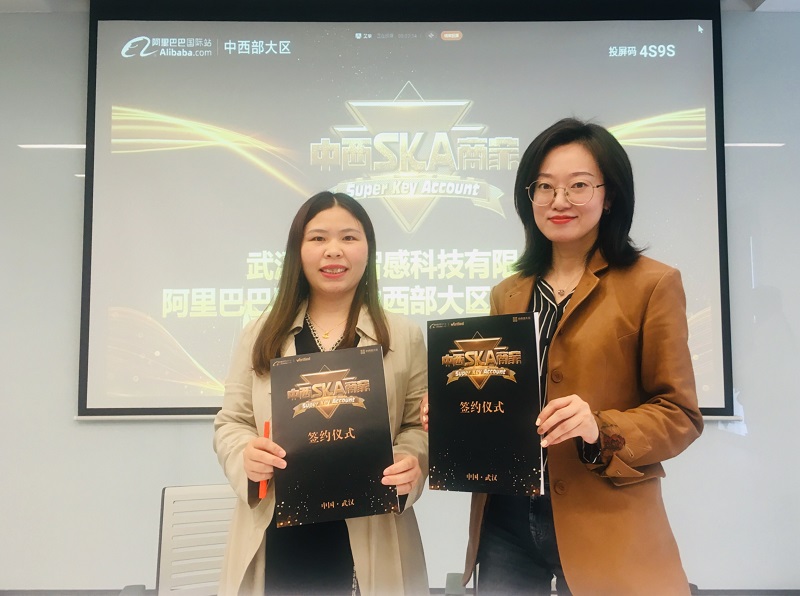 ▲Alibaba SKA Signing Ceremony between Guide Sensmart and Alibaba.com

01
Guide Sensmart
1st Hubei SKA Supplier on Alibaba.com in 2021
SKA (Super Key Account) is a customized brand marketing program provided by Alibaba for global premium suppliers and uses its marketing strategy, scene resources and other platform advantages and channels to help powerful premium suppliers become a global industry benchmark brand. Therefore, SKA has a very high barrier to entry, and all businesses that can become SKA need to be reviewed and verified during the leading suppliers of the industry.
After nearly 4 months of rigorous selection and review. Guide Sensamrt has become the core supplier of SKA with its excellent product quality of thermal imaging products, a professional overseas sales and technicial service team, and a good brand reputation at home and abroad, also being the first SKA supplier in the Hubei region in 2021.
Becoming the core business of SKA on Alibaba.com is another milestone in Guide Sensmart overseas business development, which marks a new start for Guide Sensmart's e-commerce and digital trade. From this moment on, Guide Sensmart will be endowed with a different mission: for overseas markets, we represent a group of international trade enterprises with the most development potential in China; for the domestic markets, we become a benchmark for thousands of Ali suppliers.

02
Outlook
Create a world-renowned "Guide Sensmart" brand
In the future, Guide Sensmart will cooperate in-depth with Alibaba, leveraging on the website traffic, services, tools, and other digital marketing support, continue to accelerate the online development of the global market, and deepen the "online & offline" omnichannel model. Actively expand the global brand influence of Guide Sensmart, and fight for the creation of internationally renowned brands.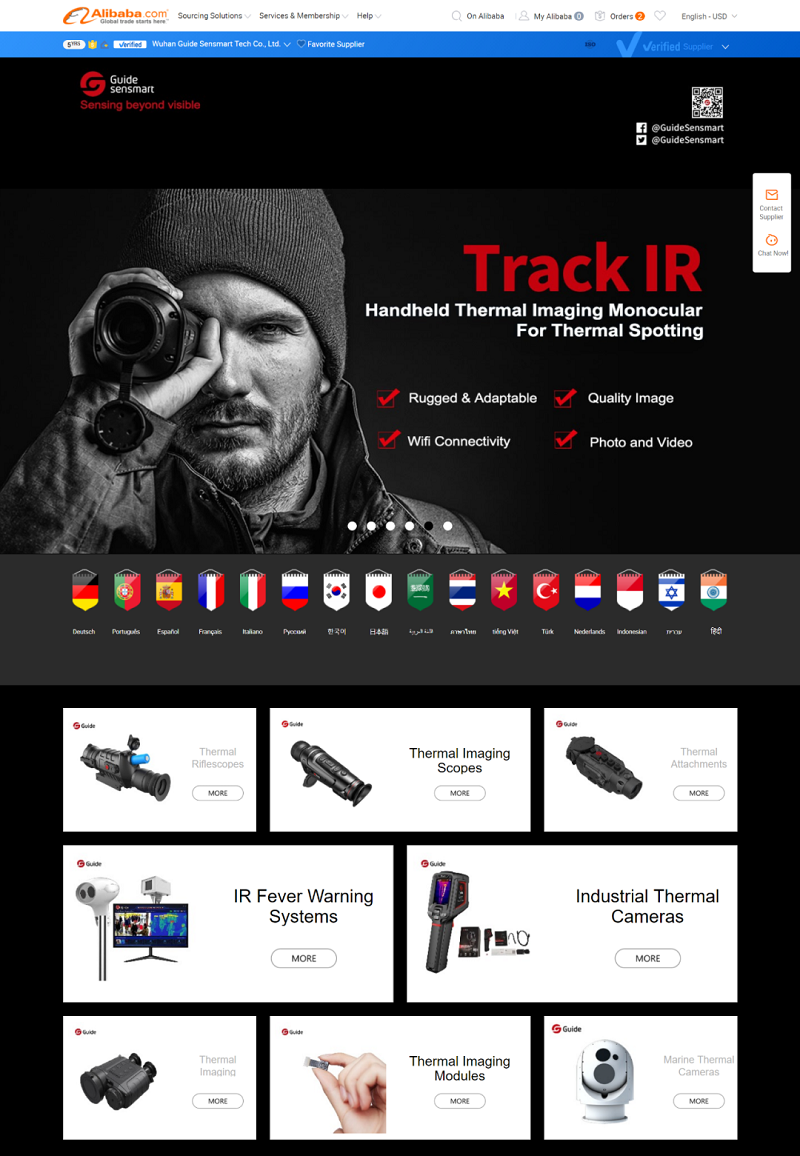 ▲Guide Sensmart Store on Alibaba International Station
We hope that Guide Sensmart's thermal imaging products will continue to be widely applied to more applications and solutions, making infrared technology benefit more people.