Application of Infrared Thermal Imaging in Fire Protection
Thermographic cameras can clearly present the temperature field distribution in harsh environments, providing basis for early fire detection and condition monitoring and helping protect property and reduce fire accidents. Meanwhile, the firefighting infrared cameras can help firefighters make a clearer judgment in the fire scene in case of a fire, ensuring the safety and health of firefighters.
Fire protection for spontaneous combustion of piles
It is easy to accumulate heat in piles, due to the slow rise of pressure or invisible chemical reactions in the stored materials, storing certain materials in waste storage, warehouses, fuel piles and similar locations poses the risk of spontaneous combustion. For example, in recycling facilities where materials are organized into piles of "fluff" (a combination of cloth, plastic, metal, and rubber, all of which may be saturated with oil), certain combination of fluff, chemicals, and environmental conditions can trigger running fires.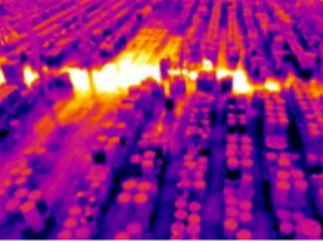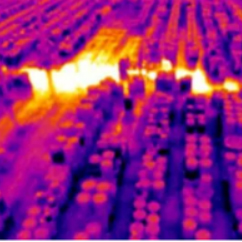 Thermographic cameras are indispensable in the emergency of fire rescue. Thermographic cameras can clearly visualize heat sources, so that firefighters can monitor fires through smoke, quickly perform tasks, locate hot spots and save the trapped. It is a key tool for firefighters in rescue operations.