TS Series is an economical civilian infrared thermal imaging riflescope that includes 25mm/35mm/50mm objective lenses. With 400x300 pixel TEC metal-encapsulated thermal detector, it can detect longer range and capture vivid images of higher clarity. TS thermal riflescope also features with compact size, waterproof and dustproof, high shock resistance, rugged and durable, which performs impressively in any harsh weather.
400x300IR resolution
35mm F1.2 Focal Length
10.7°×8.0°FOV
≤50mkNETD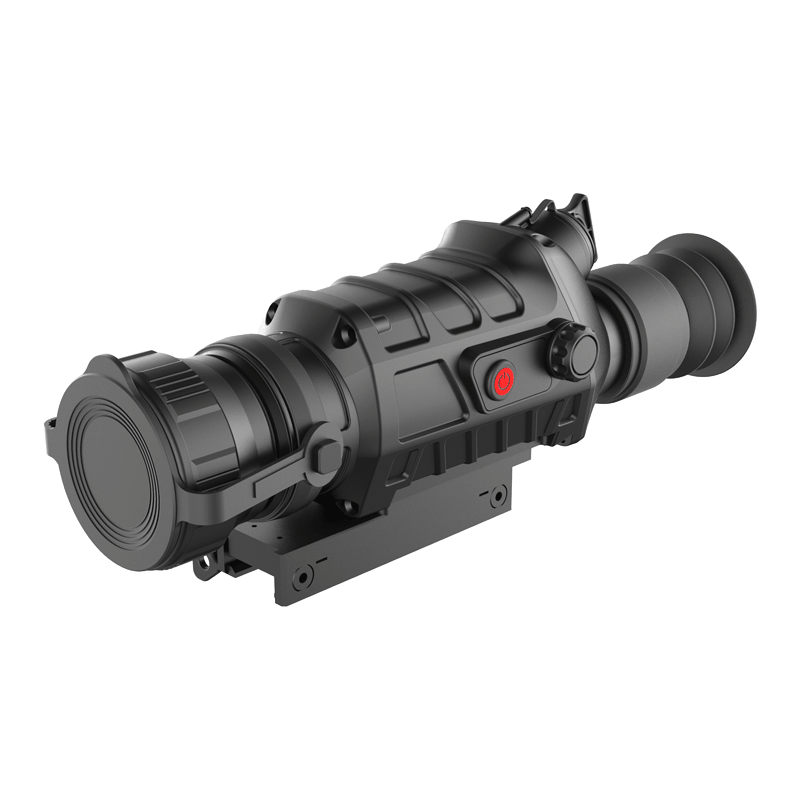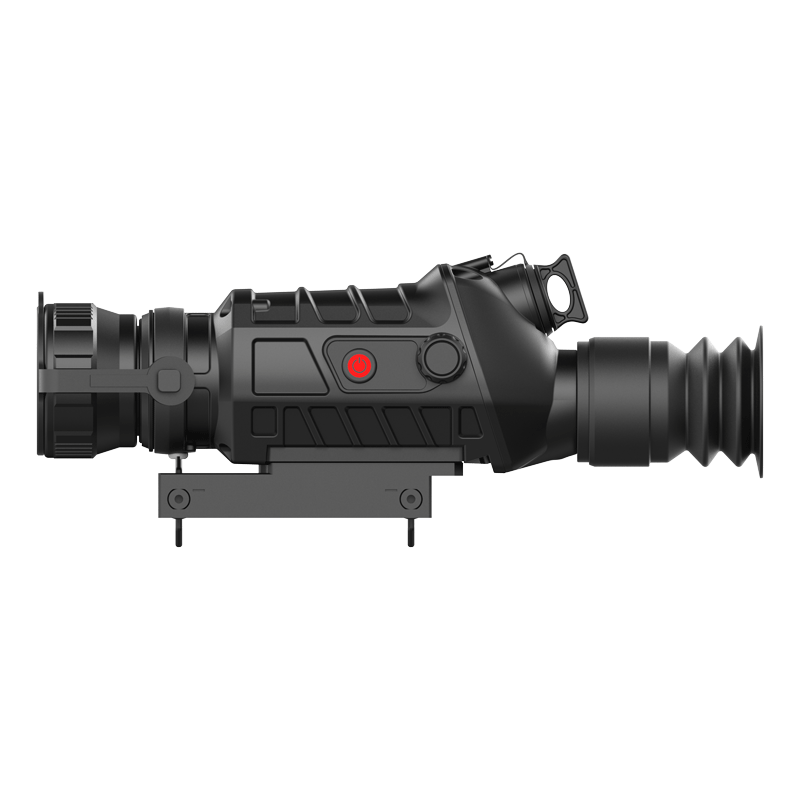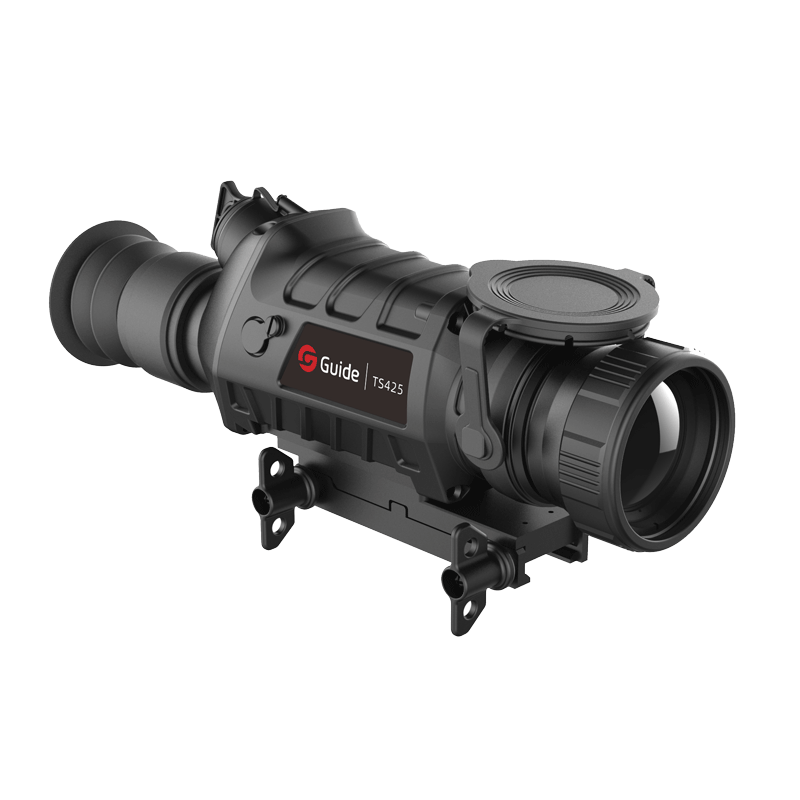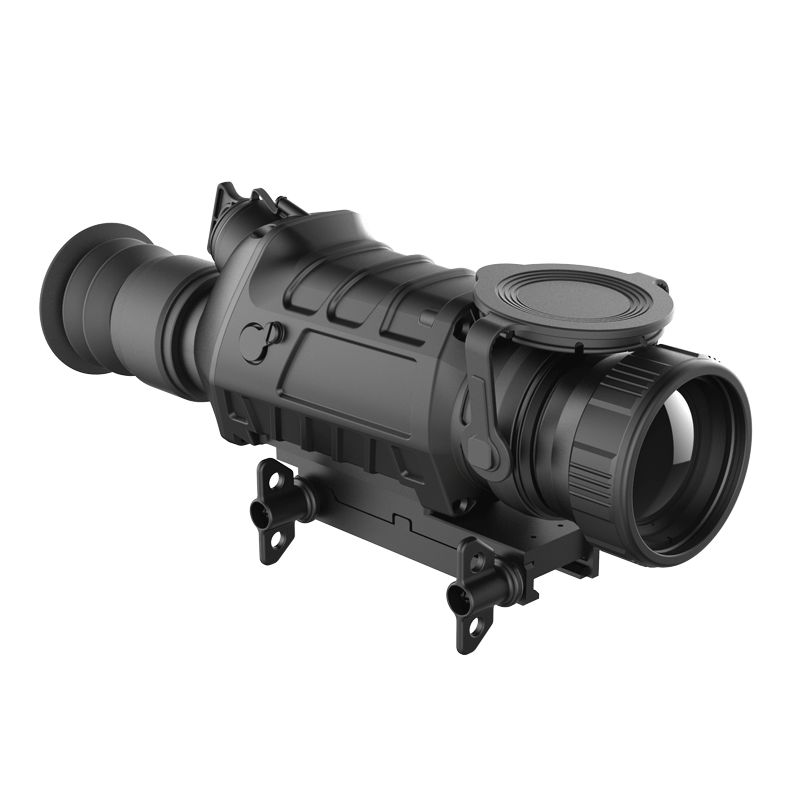 Simple Operation, Exact Aiming
Guide TS435 Thermal Rifle Scope
• Excellent imaging performance, with 17μm@400x300 TEC metalencapsulated thermal detector for crisper images.
• Rugged and durable, IP67 degree of protection, high shock resistance, no fears of harsh weather.
• Zoom in on the center of the reticle, and the relative position of the aiming point and the reticle remains unchanged to ensure the aiming accuracy.
• 50Hz high frame rate, ensuring capture smooth and vivid image during fast motion of observer or object of observation.
• 1024x768 resolution AMOLED eyepieces, colorful and detailed images
• Battery-mount user-friendly design, both side can be mounted, change battery easily in darkness.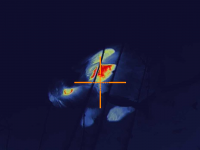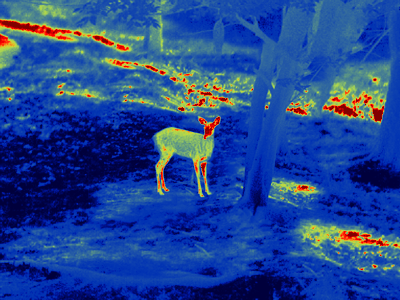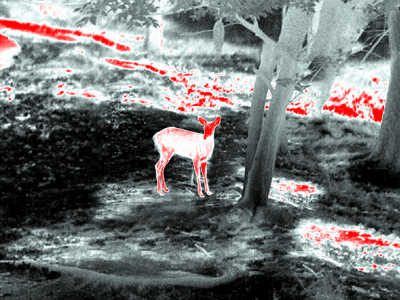 Infrared detector

Detector type

VOx

Detector resolution and pitch

384 × 288, 17 μm

Spectral range

8 to 14 μm

NETD

≤50 mk

Frame rate

50 Hz
Lens

Focal length

35 mm; F1.2

Focus

Manual

Field of angle

10.7° × 8.0°

Optical zoom

2.3x

Digital zoom

1x, 2x and 4x
Product Consultation Form