Handheld Thermal Imaging Monocular
With three optional lenses (19mm/25mm/35mm), 640x480 IR sensor and 1280x960 HD display, Guide TrackIR Pro Series captures sharp thermal imaging at the 50Hz framerate for smooth vision. Designed to increase situational awareness for different scenes, the TrackIR series enables itself to have image quality adjustment, extended zoom abilities, picture-in-picture functions,etc.. A rugged IP-66 rated housing, over 5 hours of battery life and an access to multiple accessories allow sing-hand operation in tough conditions, equipping law enforcement professionals, hunters, and outdoor enthusiasts with reliable thermal imaging.
640x480IR resolution
25mm/F1.0Focal Length
≥4.5hOperating Time
≤50mKNETD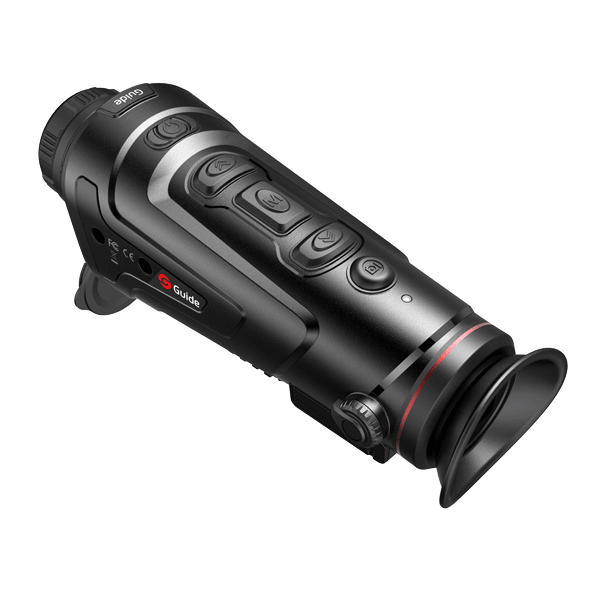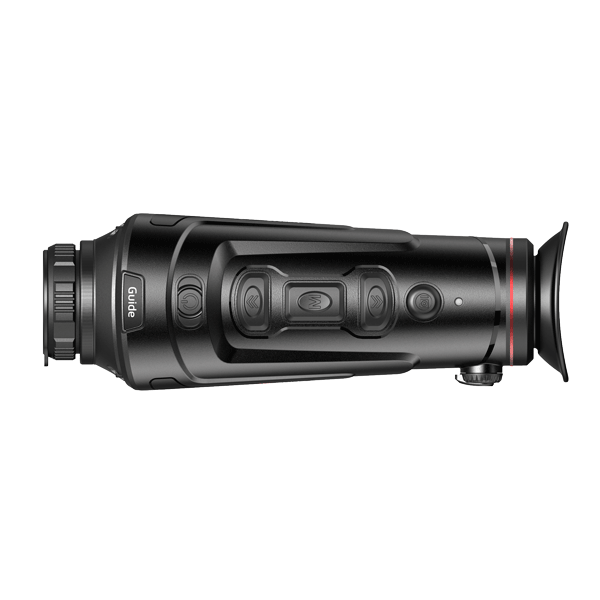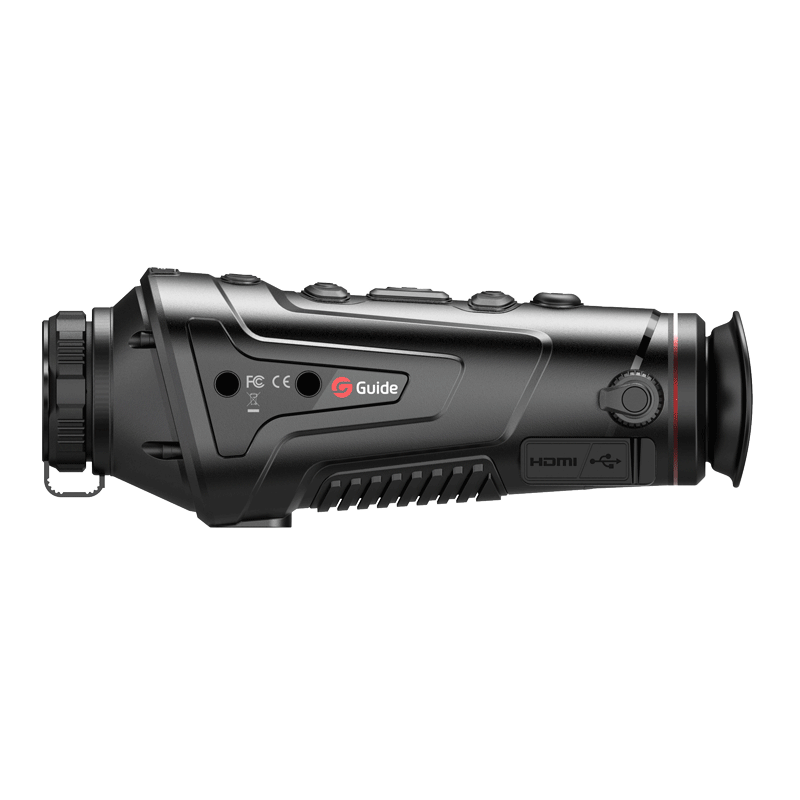 Tracker, only for professional search
Considerate Ergonomic Design
Thanks to the differential button design, it's quick to press the button you need by touching them even in total darkness. The streamlined appearance and stable one-hand operation helps you avoid fatigue while you are using it for a long time.

TrackIR Pro 25mm features a 0.4-inch LCOS display (1280×960 pixels), creating detailed images for clear vision. It feels like you are watching a 22-inch display over 1 meter, greatly improving your observation experience.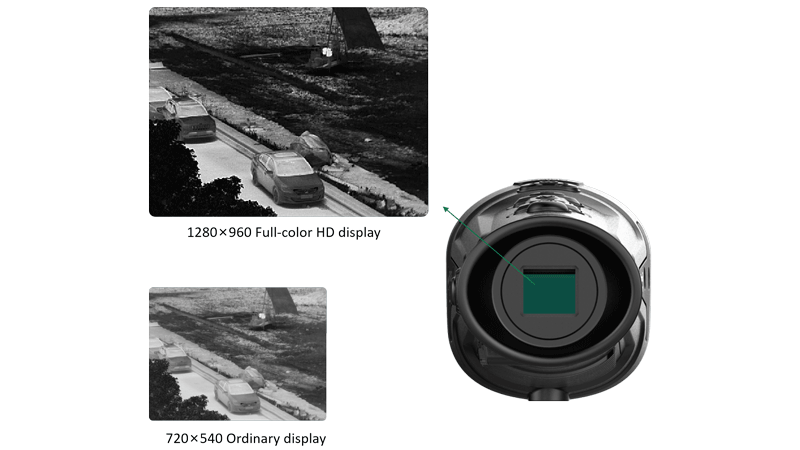 Smooth Zoom and Flexible Search
Press the Up/Down button for a while to get the performance-leading zoom abilities. It puts 4x more pixels on scene to locate the target fast.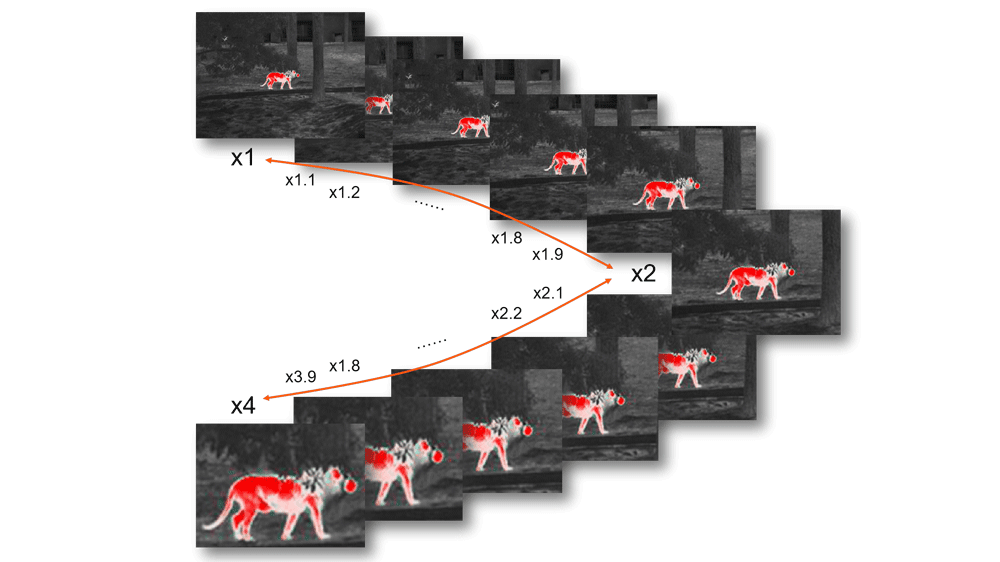 Stadiametric Rangefinder with High Accuracy
TrackIR measures the distance of objects with known height. Take a rabbit (35cm), a wild boar (90cm), and a deer (150cm) as reference. It or its APP reveals their distance details with high accuracy.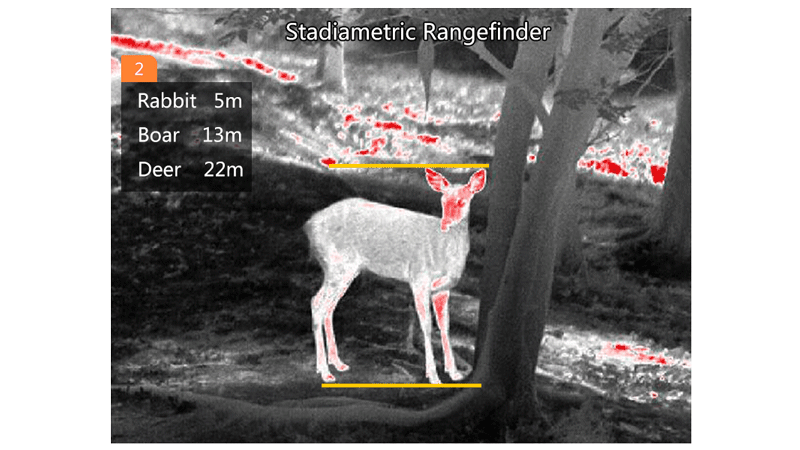 User-friendly UI & Powerful Mobile APP
To meet the demands of different groups, both TrackIR Pro 25mm and its APP support photos/videos recording, distance measurement, hot spot tracking, switchable color palettes, smooth zoom, image quality adjustment, WiFi, etc..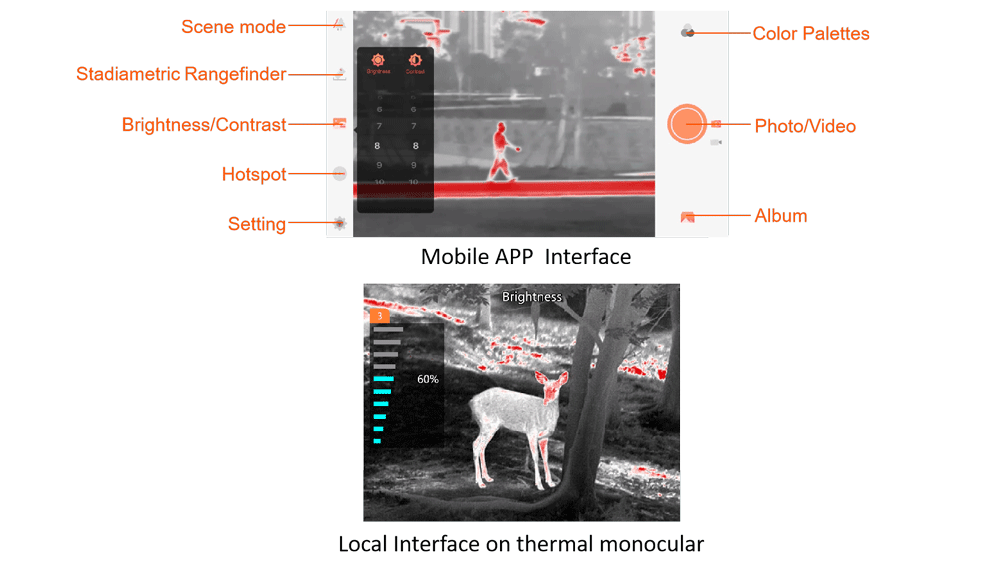 Multiple Image Modes to Highlight the Target
Switch from "Default" to "Enhanced/Highlight" by one button to reduce the image impurities and highlight the target effectively.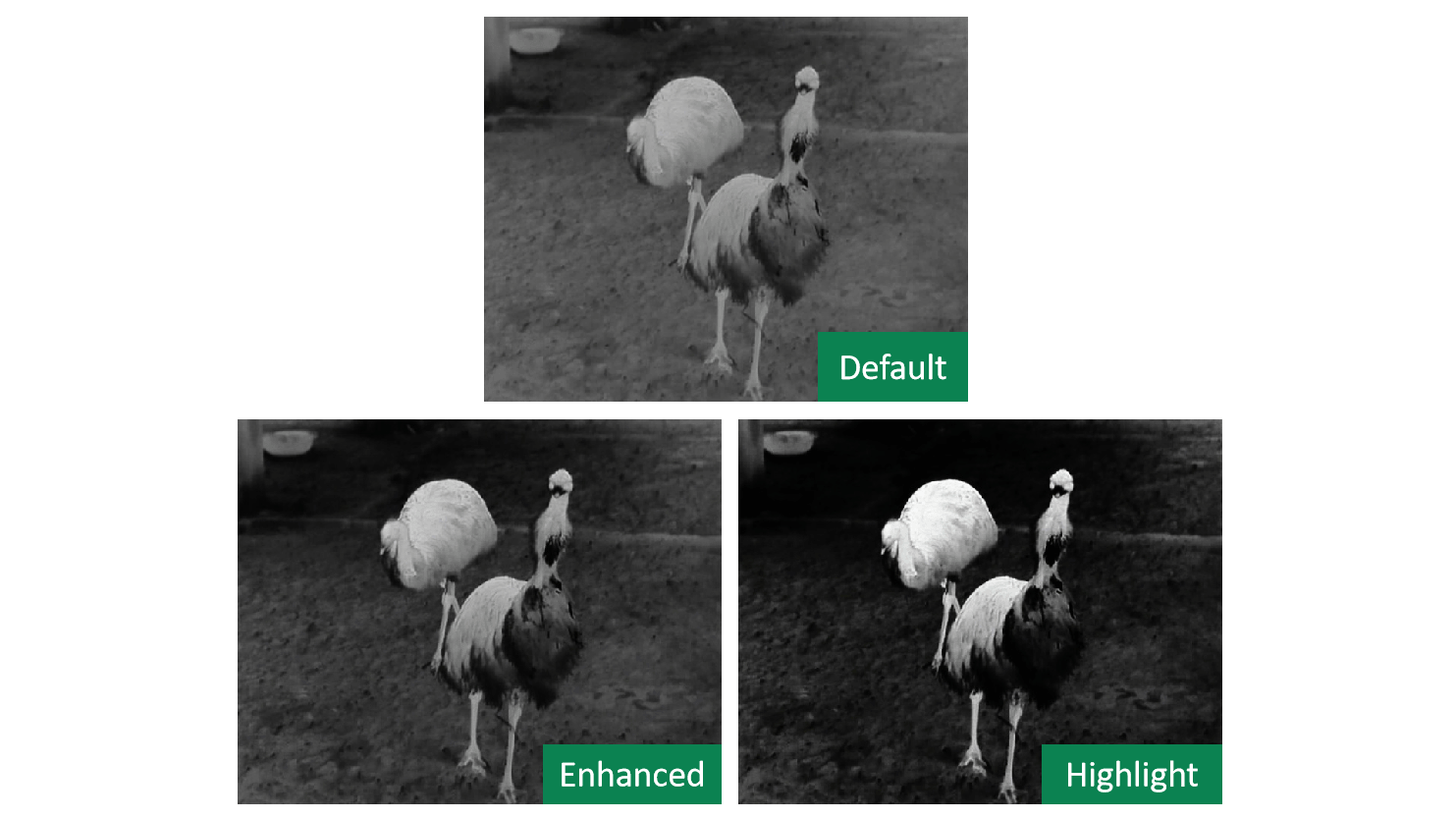 A Rugged IP-66 Rated Encapsulation
Its PC-ABS and IP-66 rated encasing allows operations in extreme environment conditions and withstands 1-meter drop. Various certifications including UN38.3, RoHS, CE and FCC give you the quality assurance.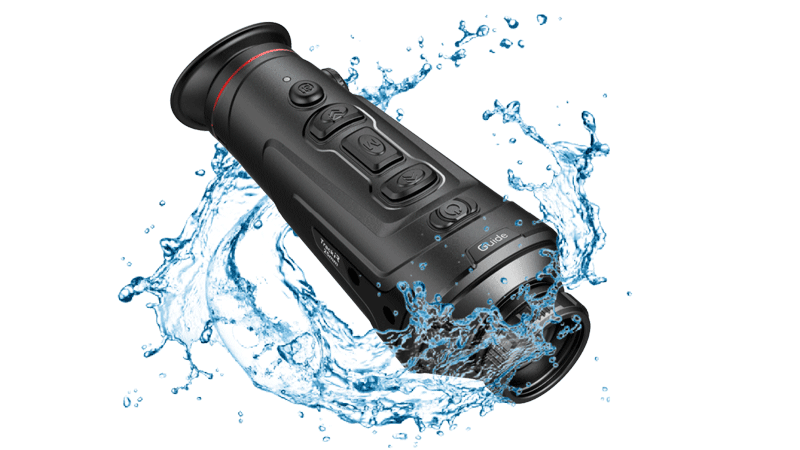 USB Type-C Interface for a Broad Array of Accessories
• Equipped with standard picatinny rail interface, it can be connected to accessories like displays and a rangefinder for camping security, night patrol, law enforcement, research & rescue and personal safety.
• Type-C USB plus Micro HDMI makes it easy to leave it charging or transmit data.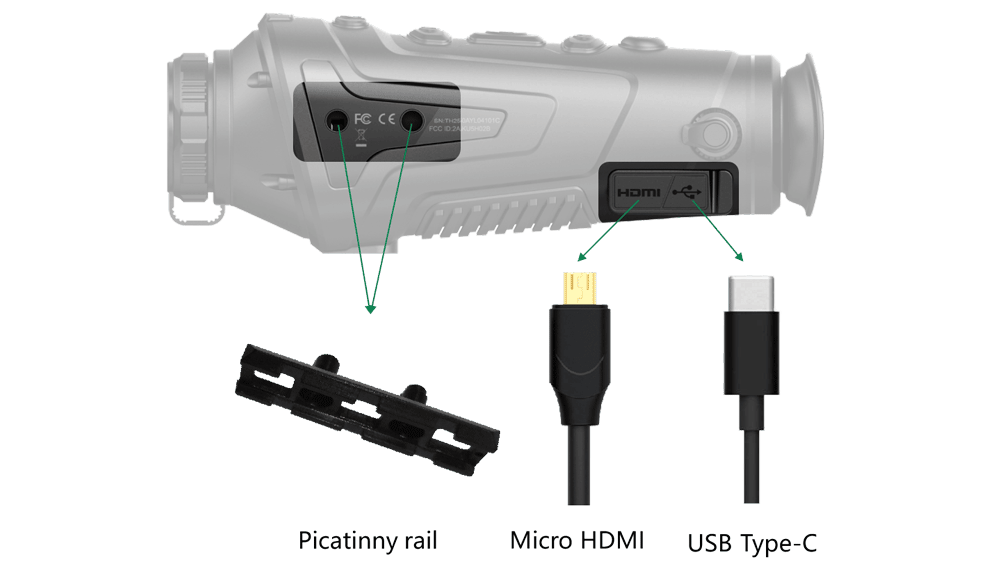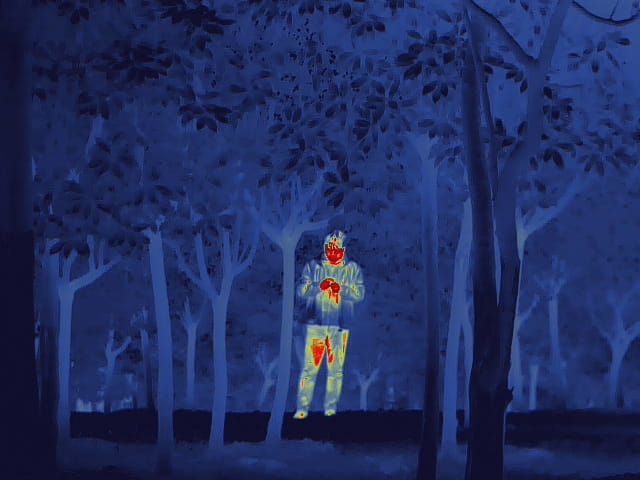 Infrared Detector

Detector type

VOx, 8 to 14 μm

Detector resolution

640 × 480, 12 μm

NETD

≤50mk

Frame rate

50 Hz
Lens

Focal length

25 mm; F1.0

Field of view

17.5° × 13.1°

Optical zoom

1.5x

Digital zoom

1 ~ 8x

Focus

Manual
Product Consultation Form