As the only and professional hunting industry event in Africa, HuntEx2022 is an international buyer exhibition catering for hunters, sportshooters, game farm owners and people with personal or defensive protection. The latest on display are a wide selection of firearms, optics, hunting and sport shooting accessories and equipment, hunting packages and outfitters, outdoor destinations and lodges, and clothing and other consumable items. Guide Sensmart exhibited the HuntEx2022 to showcase its TU, TN, TD, TA and the new product TK Gen2, attracting the attention of equipment enthusiasts and buyers.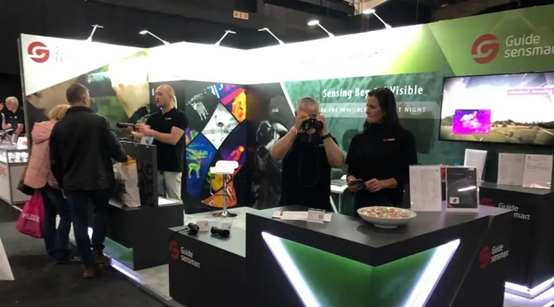 TU Thermal Imaging Attachment is our star product, which adopts the design of the day scope for users' convenience. It has three lenses of 25mm, 35mm and 50mm and 10 sets of zero calibration configuration that help it compatible with different equipment under extreme environment.

TN series thermal imaging binoculars feature 400×300@17μm vanadium oxide uncooled detector and a 1024×768 HD OLED display to provide clear and smooth infrared images and video. Both eyepieces can be adjusted from 60mm to 70mm. It is also equipped with a laser rangefinder, GPS positioning and WIFI connection APP for remote control and real-time image and video transmission.

TD Series Thermal Monocular is designed for a wide array of applications like outdoor adventure, night vision, animal observation, search and rescue and law enforcement with its crisp imagery. It is affordable with high performance for every explorer.

TK Gen2 is our new product with its first show at this exhibition. Equipped with Guide's new self-developed infrared detector and the patented image processing technology, it captures sharp imaging and is packed with powerful features like image and video recording, smooth zoom, pseudo-color adjustment, approximate ranging and PIP. Personalized image observation is supported in different scene modes. The built-in laser indicator and illuminator facilitate itself to be operated in harsh environment.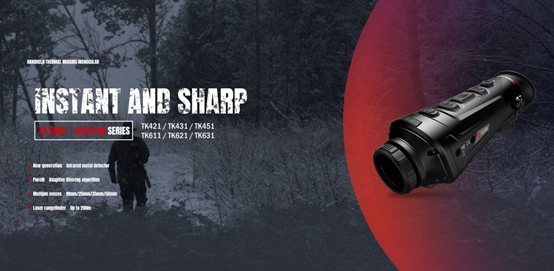 At the last day, there was a power failure at the hall. Visitors took the thermal cameras and had a fantastic experience of the night vision function of thermal cameras as it enables users to see an object clearly through darkness.