After a two-year hiatus due to the pandemic, the HANNOVER MESSE has returned and visitors to the Guide Sensmart booth will gain insights into a broad variety of products and solutions focusing on smart production.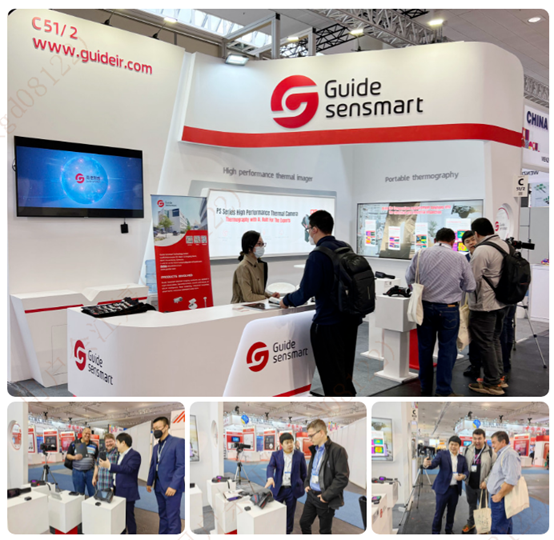 Temperature is a significant factor in industrial control, especially for the condition monitoring and fault detection & diagnostics of the production process, although manufacturers have transition to Industry 5.0 facilities. One already established non-destructive inspection method is heat flow or passive thermography, which was introduced by infrared thermal imaging technology. Leveraging the thermal imaging technology, the non-contact, intuitive and thermal imaging cameras detect the surface temperature on the industrial devices and show the temperature distribution.
Guide Sensmart seized this trade fair as an opportunity to share some of its thermal imaging products on the topic of temperature measurement, including the PS High Performance Thermal Camera, PC Tool-like Thermal Camera, IPT Online Thermal Camera and others.
An overview of the Guide Sensmart's highlights (Location: Hall 11, C51/2):
Toward Smart Production
As manufacturers are being driven to offer rapid delivery of a growing variety of products, solutions are being sought to make production more efficient and this drives the networking of machines and services throughout the entire production process. Thermal cameras are useful tools for the condition monitoring, quality control and troubleshooting to make the normal operation of production machines.
For Ferrous Metallurgy
The inspection and the maintenance of machines play a significant role in iron and steel industry to avoid breakdowns and damages. Using infrared thermography technology, it can be conducted efficiently by keeping a distance from the equipment and there is no need to halt equipment operation during this process. Since the collection of information for inspection is contactless, hazardous operations can be avoided.

Real-time fire monitoring on large coal piles

Real-time view of the rotary kiln operation and performance

Heating pipeline leakage detection
Mechanical& Electrical
This is the place to go for trade fair visitors interested in predictive maintenance of mechanical and electrical equipment. For inspectors, Guide Sensmart will explain how to safely and efficiently assess the condition of mechanical and electrical systems.


Identification of the thermal irregularities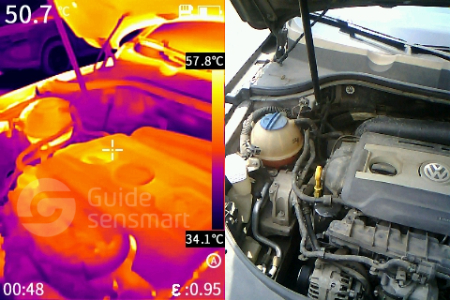 Non-contact temperature measurement on motor parts
Smart Manufacturing
Inspection, the primary method for detecting quality problems, is a time-consuming, expensive and laborious process in some fields. However, what will happen after combining machine vision and the infrared imaging? It will help the quality assurance team locate the fault fast.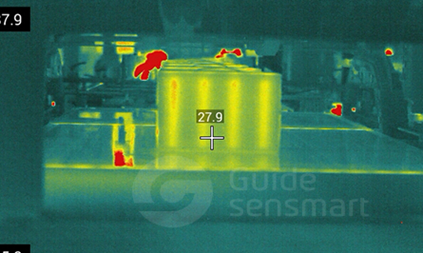 Food packing tape inspection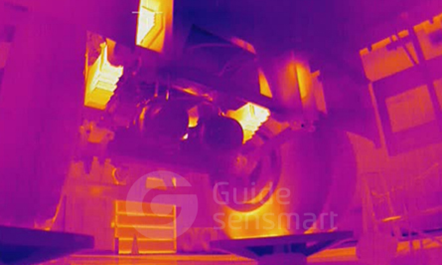 Truck suspension inspection
For HVAC
For professionals working on the HVAC systems, a simple tool may help them conduct energy audits, identify the exact location of the leak and provide defect diagnosis quickly.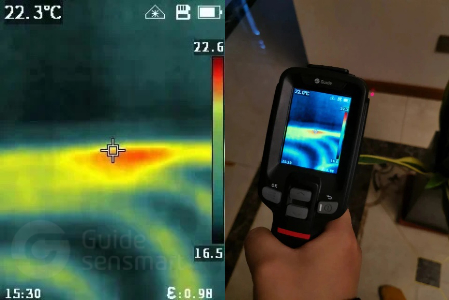 Hidden defects revealed in floor heating systems
Guide Sensmart is the subsidiary of Guide Infrared (SZ.002414), the world leading infrared thermal imaging systems manufacturer with over 20 years of experience in the infrared industry and mass production capacity. For more information, visit https://www.guideir.com/.