Handheld Thermal Binoculars
TN Normae Series follows classic binocular design, greatly reducing the fatigue feeling of long-time observation. It adopts high-sensitivity VOx uncooled IR detector, bring you high quality imaging and immersive observation experience with full color OLED 1024×768 high-definition display. A variety of functions to meet all your needs, such as taking photos, videos, WIFI, laser ranging, GPS, compass, etc.
640×480IR resolution
50mm/F1.2Focal Length
≤30mKNETD
2.8X~22.4XMagnification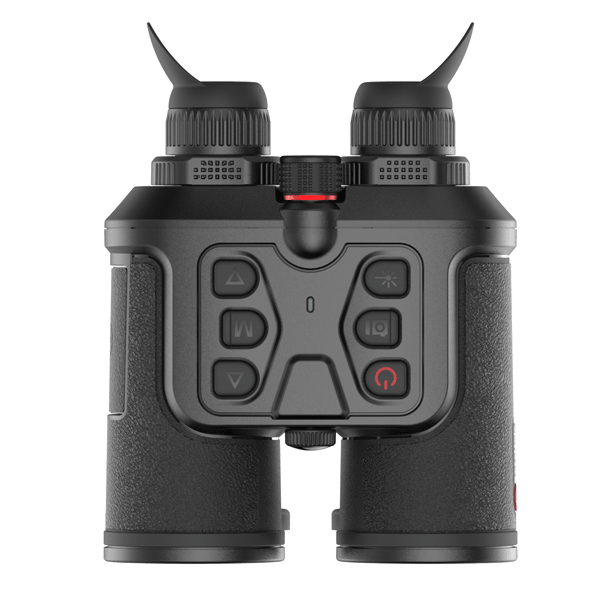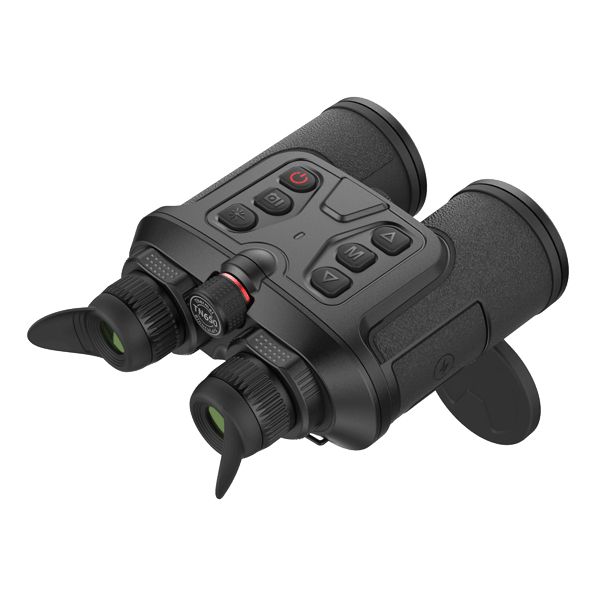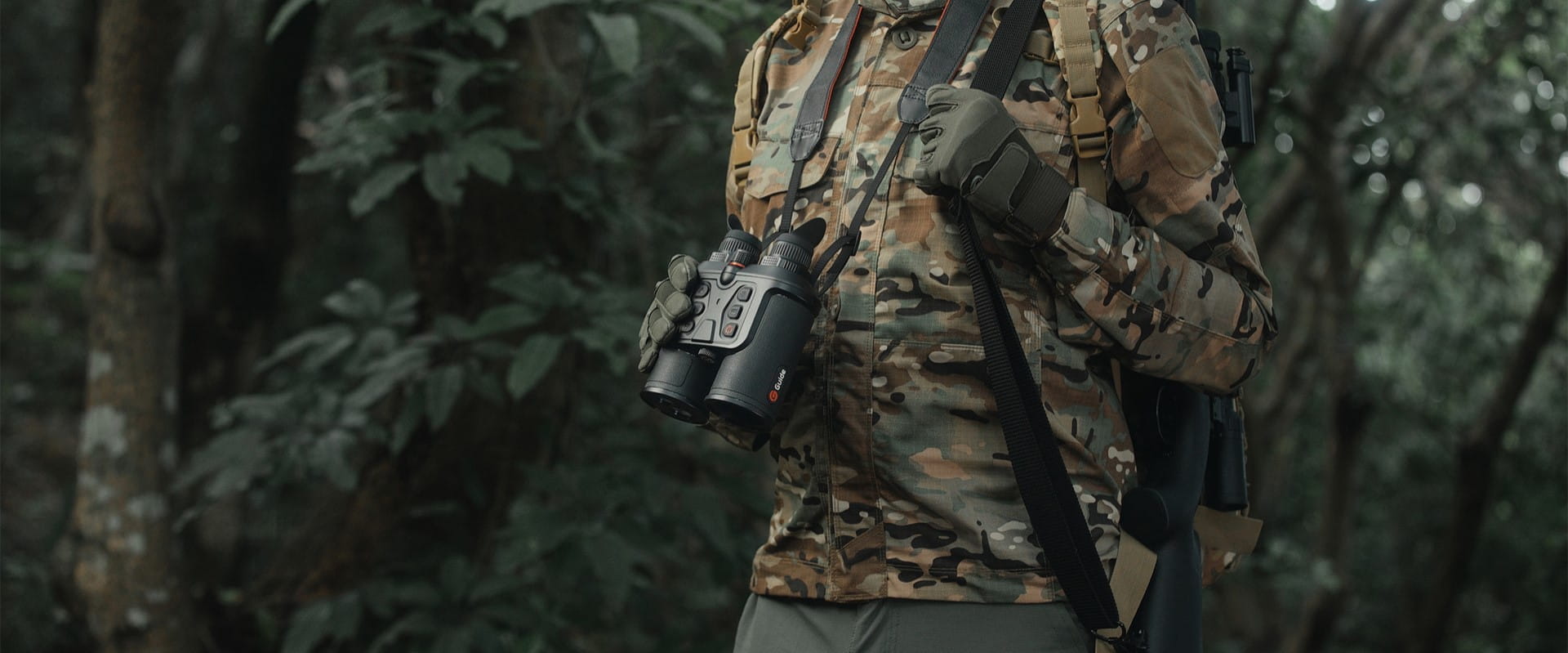 Ergonomic design Easy observation
Binocular design, greatly reducing the fatigue feeling of long-time observation; Adjustable interpupillary distance between 60mm~70mm, Catering to different group of people; Ergonomic design,raised buttons can be quickly recognized by touch even in total darkness.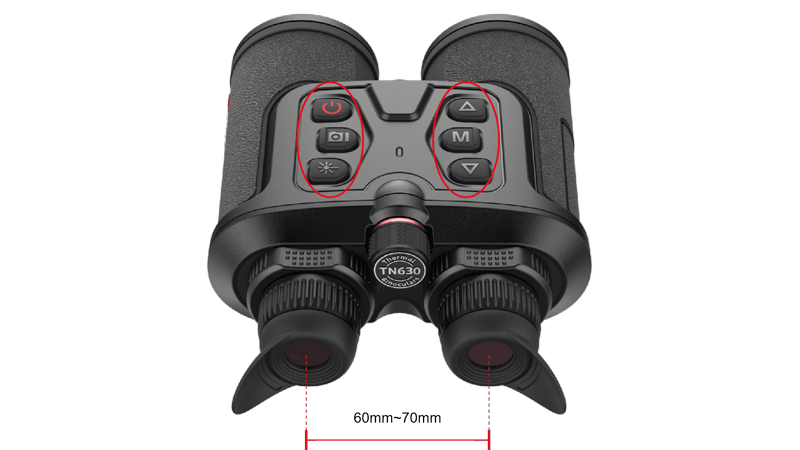 Quick location,All new experience
In the dark, laser ranging ensures accurate location with distance information.
High Quality Imaging In Day and Night
Up to 640 × 480 VOx uncooled IR resolution and 50Hz image frame rate, ensure the observation of moving target smoothly.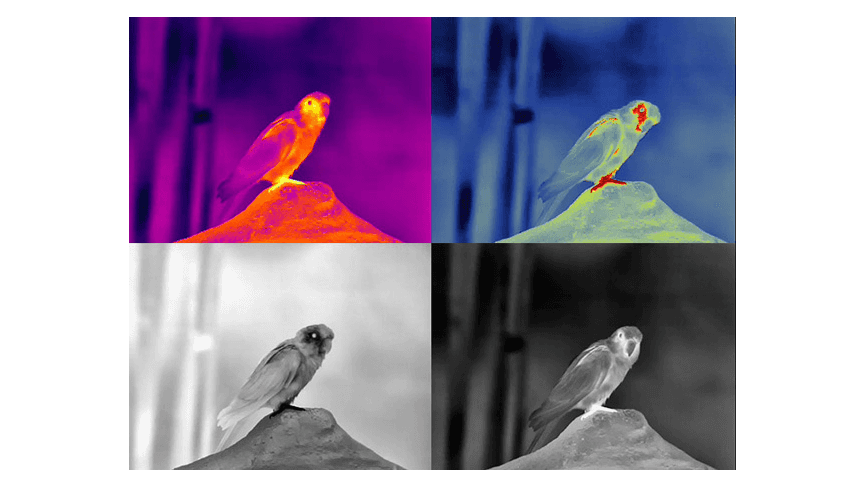 1024 x 768 Full-color OLED, High contrast, image details boost, Improving viewing comfort.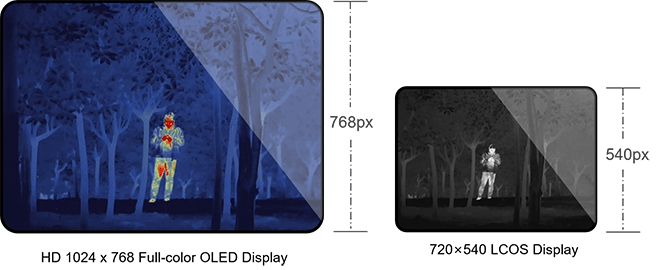 Well-designed PIP mode, highlighting the target
PIP mode, Identify the location of the target instantly by PIP Mode even in outdoor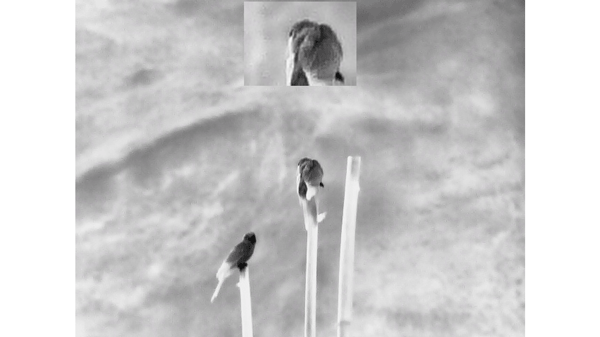 Smooth Zoom For Flexible Searching
Long press the up/down button to smoothly zoom in and zoom out. Make the search more flexible and pinpoint the target more quickly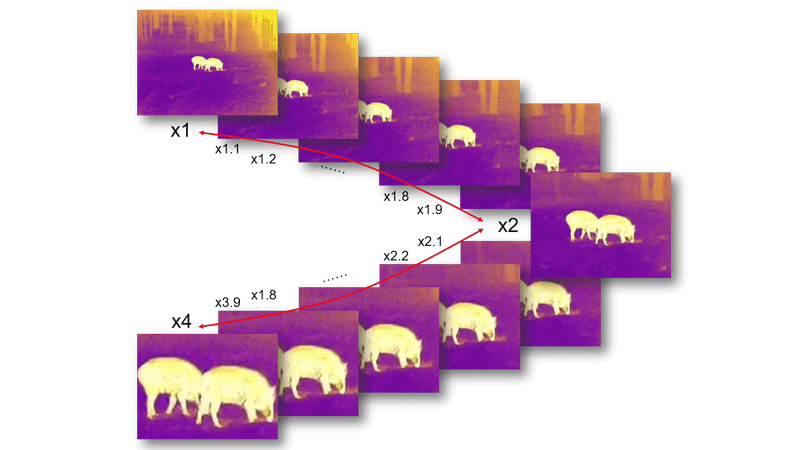 Multiple Color Palettes to Highlight the Target
• Six color palettes: white hot, black hot, red hot, green hot, iron red, blue heat.
• Support one-button switch to identify the location of the target instantly, helping to achieve all-weather observations.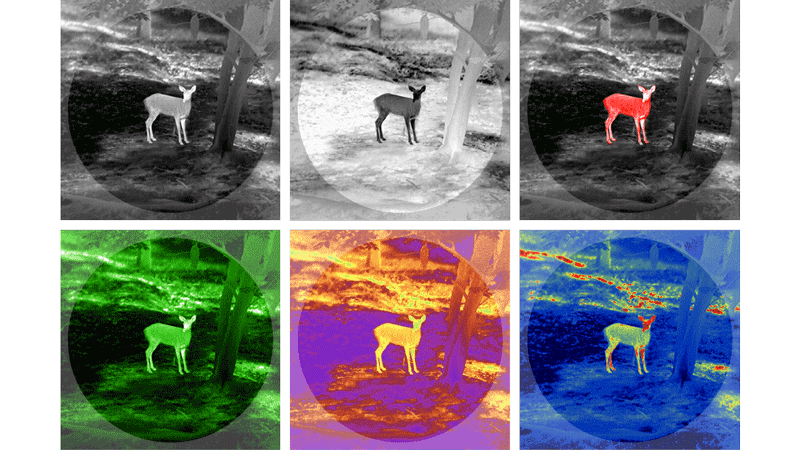 Multiple scene modes,Highlight Target Clearly
"Enhance/Highlight/Natural" can be quickly switched by one button, the image can be adaptively adjusted for different scenes , "Enhance/Highlight" can effectively reduce image impurities to highlight the target.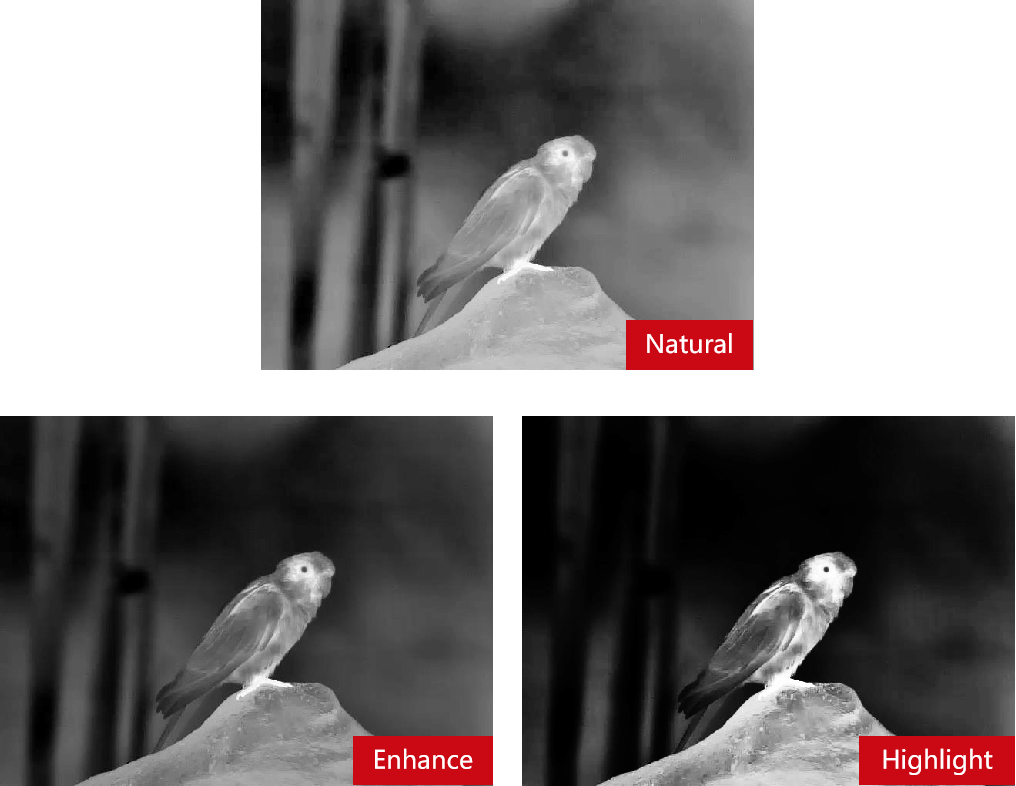 Photo and Video Recording
Support photos and videos, recording wonderful moments at any time. Realize remote control, live image and video transmission via WIFI connection, can share to your social media by APP.
With IP66 waterproof-rated for protection from heavy-rainfall, dust, and impact. Working temperature is -30°C~50°C ,suitable for all kinds of harsh weather. It also passed UN38.3 battery certification, RoHS, CE, FCC certification, etc. Quality guaranteed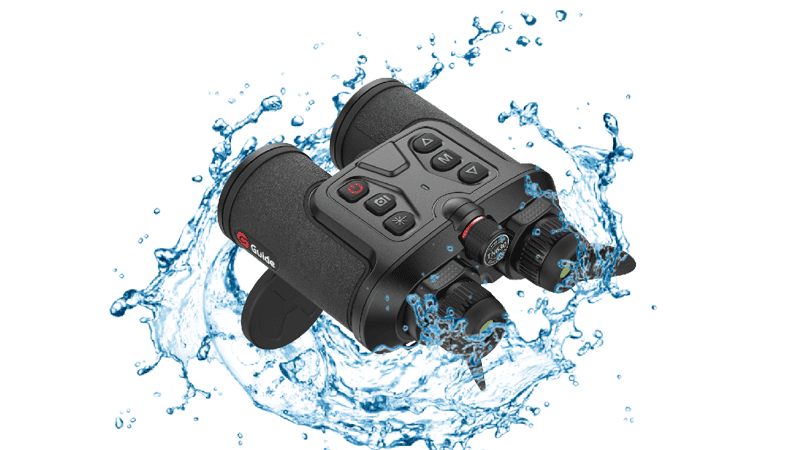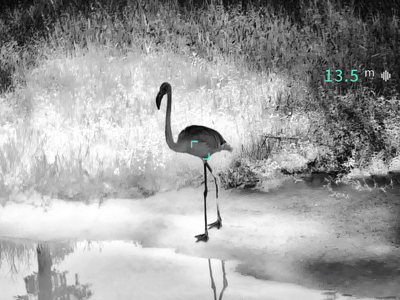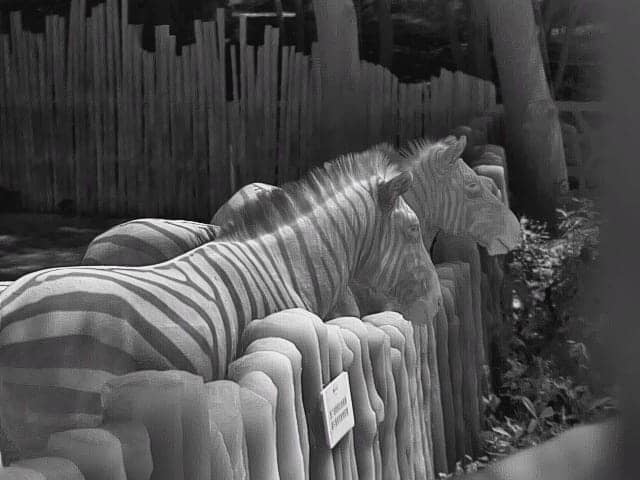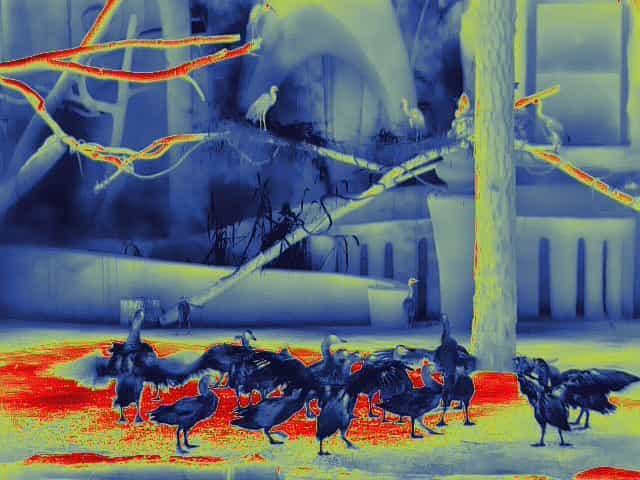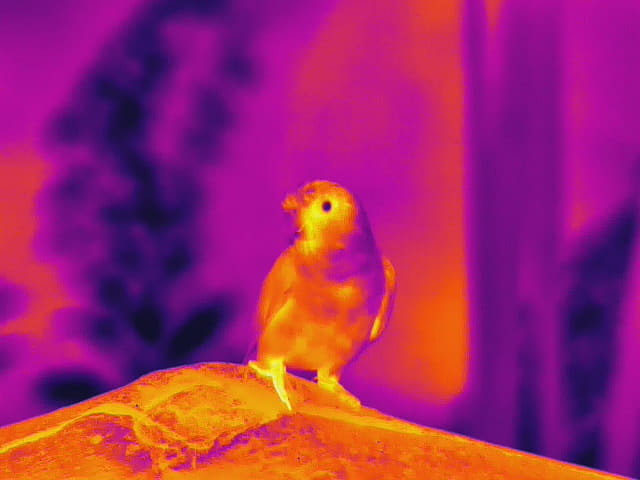 Sensor

Type

Uncooled VOx Infrared Detector, 8 to 14 μm

Resolution

640×480, 12 μm

NETD

≤30mK

Frame rate

50Hz
Lens

Focal length

50 mm, F1.2

Field of view

8.78°×6.59°

Optical zoom

2.8x

Digital zoom

1 ~ 8x

Focus

Manual
Product Consultation Form